South Dakota's Gaming Commission announced that it will start accepting applications for sports betting licenses starting July 1. Furthermore, the state is set to implement additional rules that will be added to the sports betting bill that saw daylight in March.
Deadwood Set to Welcome Sports Gambling
South Dakota has been debating on how to go about sports gambling for a while now. This comes after voters in the state sanctioned the idea. But the real concern was how to regulate sportsbooks once the stage is set. But that fear was dismissed and another one set in, in the form of in-person betting in Deadwood.
The minutes from the public hearing held on May 18, 2021, show that the commission is at the finish line when it comes to license eligibility, application fees, and other crucial factors necessary to regulate the gambling industry in the state. Several non-sport regulations such as those touching on poker and blackjack among other casino categories were addressed. These updates were adopted.
Operators looking to acquire a sports wagering license will have to fork out $5,000. This is significantly lower than what other states require operators to pay. But then this is in addition to a $2,000 license fee and an annual renewal fee of $2,000. Anyone associated with the market such as service providers and equipment licensees will be barred from wagering on any sporting event.
Further changes were proposed on how to calculate the gross revenue. However, there's no information on what detail was changed. Nonetheless, the bottom line is that residents of Deadwood will have a chance to bet on various sports.

Applications To Start Streaming in From May 20
The rules and regulations to govern the industry are already in place despite a few issues that need fine-tuning. That aside, South Dakota's next step is opening the door to receive applications. According to reports, the Gambling Commission put up license applications on its website starting May 20.
Judging by the number of operators looking to get a green light from the commission, the website was set to be heavy with traffic. This comes as no surprise since the Commission didn't state how long the application window will remain open.
July 1 is the date South Dakota is expected to open the state's sports wagering market. However, this is not a fixed date and it could change. The failure to authorize mobile sportsbooks may have cost the state a massive opportunity but it could be included in other states where gambling is legal.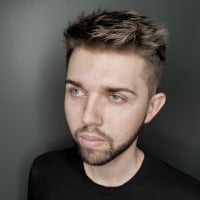 Nerijus Grenda is a prolific contributor to the GoodLuckMate site. With a deep understanding of the online casino industry, gained from his own experience as an avid player, he offers valuable insights on what sets the best casinos apart from the rest. As a writer, Nerijus shares his expertise through expert analysis and thoughtful commentary on various topics related to online gambling, including casino reviews, game guides and industry trends.