The Spanish gambling regulator, Dirección General de Ordenación del Juego reported a 13.8% increase in gambling revenue generated in the country in 2020 from 2019.

Sports Betting Still Reigns Supreme Despite Losses
The overall revenue for the year was €850.7m, up from €748.2m in 2019. While sports betting still amounted for the biggest portion of this take, it had suffered a loss over the course of the year. Neither of these things should come as too much of a surprise. Spain is a proud sporting country. Its top football division, La Liga, is one of the most popular in Europe and attracts millions of euros into the country.
The drop in revenue generated through sports betting is probably a result of many sports events being canceled in 2020. While sports did return later in the year, many still suffered a big hit. This would have no doubt affected the money generated.
Overall, sports betting generated €365.1 million. This was a 7.1% decrease from the previous year but was still the highest contributor. Casino takings were a close second though. They generated a total of €350.8 million. This was an impressive increase of 33.7%. Again, there is a chance that this could be contributed to the pandemic.
Due to the pandemic, Spanish gamblers would have spent a significant amount more time in the house last year. This is due to Spain being one of the worst affected countries, especially during the first wave.

Increases Across the Industry
Poker and bingo also saw big increases during the year. Poker increased by 35.8% to €110.3 million, while bingo increased 40.8% to take a total of €16.5 million. Contests revenue saw the biggest increase in the country though. Takings from this sector flew up by 185.7% to €8.0m.
Overall, spending on online gambling in the country saw takings of €21.60 billion. This is a total of 15% increase from 2019. More and more residents in the country were taking to online gambling during 2020, with a total of 2.9 million active gambling accounts existing. This figure itself is a significant increase and is up 16% from the 1.5 million active accounts in the previous year.
As well as the Covid-19 pandemic keeping more people indoors, the reports also showed that operators spent more money on advertising, promotions, and sponsorship. Marketing spends in the industry was €462.1m in 2020, which was up 24.2% from the previous year. Advertising expenses accounted for the most of this, with operators spending €199.7 million over the course of the 12 months.
Fourth-Quarter Financial Reports Released
Besides the yearly report, the Dirección General de Ordenación del Juego also released the fourth-quarter financial reports for the sector. Many of the trends for the yearly report were reflected in these too. Sports betting accounted for the biggest amount, with €103.5m, representing 44.8%, being taken. Casino was next, taking 42.8% of revenue for the quarter, with poker, bingo, and contests all taking €24.9 million, €3.9 million, and €1.1 million respectively.
Marketing in the fourth quarter saw operators spend €148.8m, which was up 24.5% in 2019. The majority of this was spent on advertising, with promotions, affiliation expenses, and sponsorship making up the rest of it.
There was an increase in monthly active accounts. With 1,051,139 being active in 2020, up 8.1% from 2019. By the end of the year, there were 80 licensed operators providing services in Spain on the whole. 51 of them had casino options and 46 of them were offering sports betting choices for players.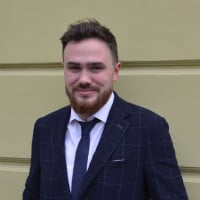 Liam is a skilled writer and journalist, highly regarded for his perceptive examination of the gambling industry. He specializes in online casinos and sports betting, and his work has been published in top-tier publications. Here at GoodLuckMate, Liam covers the latest industry news and has also authored various gambling guides, offering both beginners and experienced players in-depth analyses of games and strategies.