The Spanish Council of Ministers has approved a Royal Decree for safer gaming environments. This decree will see several changes made to Spanish gambling regulation and responsible gambling rules, with an emphasis on protecting younger and more vulnerable players. Part of the Decree will see new rules put in place for defining at-risk players.
Protecting Young & Vulnerable Players
The main focus of the Decree is to protect young and vulnerable players. The ministry believes that young people aged between 18-25 are targeted by advertisers and are particularly vulnerable when it comes to messaging and gambling habits.
One way the Decree does this is by preventing operators from sending promotions to young people that have not directly interacted with the industry. This is a broad term, and how the Decree will define an interaction is not clear. However, the Ministry has said that it will seek to stop young players from being offered advantageous conditions to promote their play by gambling operators.
Young players will also be shown regular safety alerts reminding them of the potential risks of online gambling by online casinos and bookmakers. These will be presented to players at different stages of play.
Redefining At-Risk Players
Of course, while young people are the primary focus, other groups will also be targeted. Part of the decree will see players who suffer a net loss of €600 over three weeks labelled at-risk. This will be €200 for players aged 18-25. At risk-players will be contacted by operators once a month, and if the player fails to respond within three days, their account will be suspended. A credit-card ban is also in place for customers that fall into this category. Credit card bans have been successful at casinos in the UK, and other regulatory bodies will look to replicate that success.
There will also be further restrictions on players that fall into this category. Operators and online casinos will not be allowed to send them promotional material, and they will not be able to partake n VIP or loyalty bonuses.
The Decree will also make improvements to the current self-exclusion scheme. There was no further information available about how this will be done.
Punishments Laid Out
The Council also laid out the punishments for those that fail to comply. Businesses could be met with a €1m fine and have their license suspended for six months. In more serious instances, the fine could reach up to €50m.
The timeline for these rules coming into action is unclear. Typically, new laws are enacted within six months of publication, but in some cases, they can take up to a year. Spain has been quick to enforce new gambling laws in the past, so many within the industry expect them to act swiftly. The new rules are expected to meet some backlash from within the industry, with many arguing that Spain is already one of the most strictly regulated markets in Europe.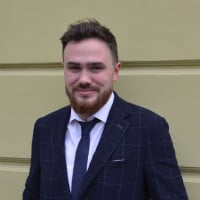 Liam is a skilled writer and journalist, highly regarded for his perceptive examination of the gambling industry. He specializes in online casinos and sports betting, and his work has been published in top-tier publications. Here at GoodLuckMate, Liam covers the latest industry news and has also authored various gambling guides, offering both beginners and experienced players in-depth analyses of games and strategies.