The Swedish Gaming Authority is now demanding further clarification on gambling restrictions imposed as a result of the Covid-19 pandemic. This includes the deposit cap set at SEK5,000. The country is now considering extending the current restrictions to November.
The Swedish Government to Extend Covid-19 Gambling Restrictions
The Swedish government proposed to extend the coronavirus restrictions imposed on the gambling industry. This proposal came earlier in the month, with the government looking at 14 November as the possible end. The proposal included the already enforced SEK5,000 monthly deposit cap on online gambling sites.
July 2020 was when the measures came into force. But, they were to last until the close of 2020. That didn't happen. The measures received an extension, with the most recent extension proposing June 2021 as the end. Stakeholders in the industry later debated the extension and Spelinspektionen showed support for the extension. In its argument, Spelinspektionen said the extension was sensible since the pandemic continues to destabilize many Swedish citizens.
Having said that, Spelinspektionen said that further clarification on the deposit limit must be made before another extension. The deposit limit played out in the Administrative Court in Linköping in a case where Kindred was seeking sanctions against it overturned. According to the regulator, players on Kindred exploited a vulnerability that allowed them to bypass the SEK5,000 deposit cap.
As a result of the decision, Spelinspektionen argued that this would render the deposit cap irrelevant. This is in terms of its initial purpose, which was to protect consumers. Furthermore, the court's decision would give gambling operators the green light to bypass the deposit limits.

Compelling Reasons to Clarify the Deposit Cap
The regulator's Director-General, Camilla Rosenberg argued that there's a need to clarify the deposit cap. According to Rosenberg, this provision forms the foundation for the proposed regulation extension.
To put the argument into perspective, even if the deposit limit is lowered to SEK5,000 per week, this doesn't prevent a player who already raised their deposit limit to any amount higher than SEK5,000 from receiving commercial online games.
Even in the case of a lowered weekly cap, the player will have already made deposits in their account exceeding SEK5,000. Rosenberg added that the clarification is important for the operators offering commercial online betting and gaming.
As such, the Swedish Gaming Authority has moved to file an appeal at the Court of Appeal. The appeal aims to overturn the judgment issued by the Administrative Court.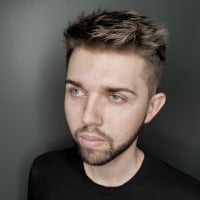 Nerijus Grenda is a prolific contributor to the GoodLuckMate site. With a deep understanding of the online casino industry, gained from his own experience as an avid player, he offers valuable insights on what sets the best casinos apart from the rest. As a writer, Nerijus shares his expertise through expert analysis and thoughtful commentary on various topics related to online gambling, including casino reviews, game guides and industry trends.