Authentic Brands Group (ABG), the company behind Sports Illustrated, a sports magazine, has partnered with 888, an online gaming and betting company. The partnership will see 888 launch a Sports Illustrated branded sportsbook.
SI Sportsbook Set to Launch in Later in 2021
After their partnership, 888 and Sports Illustrated are set to launch a sportsbook. This will be based around the sports magazine owned by Authentic Brands Group. ABG is an entertainment company with touches of marketing and brand development. It acquired the sports magazine brand in 2019 in a deal reported to cost $110 million.
According to the partnership deal, the 888 Holdings company will offer its scalable and proprietary technology to power the sportsbook. This sportsbook is scheduled to go live later in 2021 in Colorado. The commercial agreement will see ABG grant 888 a license to use the SI brand, as well as the trademarks used for iGaming and online sports wagering. The agreement also includes exclusive advertising and rights to editorial integration. Though, this is only on specific SI branded online assets.
ABG will also receive affiliate fees and brand license. A minority passive interest in the betting company is included too, holding part of the B2C activity in the US licensed market. Furthermore, for the duration of the agreement, 888 committed to a minimum per year advertising on select ABG media outlets.

Providing First-Class Wagering and Gaming Experience
Speaking after sealing the deal, 888 CEO Itai Pazner, said the company is excited about the partnership. According to the official, this collaboration will enable it to speed up its investment in the US. This market ranks among the most lucrative for the company.
The CEO went on to praise Sports Illustrated, terming it a top brand in sports media, with consumer loyalty and high awareness. According to the CEO, the partnership will provide 888 with a wider market reach consisting of millions of sports fans in the US. This will give the betting company a cost-effective way of acquiring customers since the brand comes with millions of sports fans.
In conclusion, the 888 official expressed his excitement at offering its proprietary betting platform. With this, Sports Illustrated members can enjoy a top-of-the-line gaming and betting experience.
ABG's CEO, Jamie Salter spoke of the US sports betting market as one with high growth. As such, this allows the sports magazine to diversify its revenue streams. It also opens up the possibility to engage with sports customers and broadens its brand reach.
The CEO also praised 888 as being at the top of online gaming and betting worldwide. This is thanks to its marketing prowess, products, and outstanding technology. He concluded by expressing the company's excitement at partnering with 888 to offer a new experience to sports fans.
888's Market Reach in the US
In 2018, 888Sport by 888 Holdings went live in New Jersey. Plus, 2020 saw the online betting and gaming company sign multi-year market deals with Iowa, Indiana, and Colorado. 888 hopes to debut its services in Colorado behind the Colorado Grande Casino's license.
Colorado opened its online sports wagering market in May 2020. To date, the state has collected revenue well over $147 million in its first year. Players staked over $2.3 billion.
ABG is the company behind Sports Illustrated, a sports magazine acquired from Meredith Corporation 2 years ago. Monetizing SI was ABG's top priority when acquiring the brand. Last week, the company launched the SI Tix ticketing resale business. ABG says Sports Illustrated boasts an audience of over 120 million globally.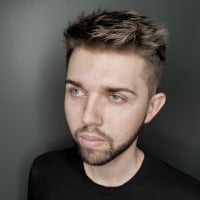 Nerijus Grenda is a prolific contributor to the GoodLuckMate site. With a deep understanding of the online casino industry, gained from his own experience as an avid player, he offers valuable insights on what sets the best casinos apart from the rest. As a writer, Nerijus shares his expertise through expert analysis and thoughtful commentary on various topics related to online gambling, including casino reviews, game guides and industry trends.