Portugal's gambling regulator green lights a draft regulation seeking to approve crash and loot games in the country. The Serviço de Regulação Inspeção de Jogos (SRIJ) also introduced new regulations to govern this new genre.
The SRIJ Seeks to Introduce and Regulate a New Genre
Crash and loot games continue to gain popularity worldwide. And the SRIJ is looking to incorporate it into the Portuguese gambling market. The gambling regulator already drafted rules and regulations that will govern this new genre and sent them to stakeholders for further scrutiny.
One of the important aspects the SRIJ wants to get over and done with is to define the new genre and to make it clear what crash and loot games are. The drafted regulations propose that operators who want to offer crash and loot games must first seek approval from the gambling watchdog.
The proposed regulations will require online gambling companies to adhere to 49 technical criteria to gain approval. Also included in the proposed regulations is a way to curtail fluctuating multipliers. These regulations seek to allow players to cash out their winnings even at 1.01x.
The SRIJ also wants operators to set a ceiling on the maximum multiplier. This maximum figure is set at 100x. SRIJ will also want state players to give back at least 80% of their wager on average.
Increasing Crash and Loot Games Popularity
It comes as no surprise that the SRIJ wants to approve crash and loot games. This genre continues to experience exponential growth in the iGaming scene. The multiplier aspect is one of the biggest reasons for their rising popularity as players look for gameplay.
These games give players a chance to cash out at different stages but against a clock. Cashing out also comes with multipliers which are also random. As the game starts, the multiplier is at 1.00x. But as the game goes on, the multiplier value rises and, consequently, the reward.
You can cash out at any point during the game. But you need to work with the clock. Delay and you will crash, meaning you lose your bet. However, the game has seen several changes since its inception. Players can now crash the second they take off. And if luck is on your side, you could go all the way and hit 1,000x or even more, which is quite rare.
More Regulations by the SRIJ
The SRIJ has been setting more regulations to govern the gambling industry. In 2021 October, the regulator proposed banning gambling advertisements during daylight hours as a way of preventing gambling harm.
As recent as two months, the regulator imposed a ban on live odds. The SRIJ banned the display of odds in during live events. According to the regulator, this is a form of illegal advertisement. That means oddsmakers cannot incorporate odds into any sporting event, including LED screens at a venue during a live event, on betting sites/outlets, and during broadcasts.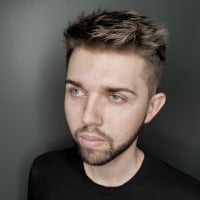 Nerijus Grenda is a prolific contributor to the GoodLuckMate site. With a deep understanding of the online casino industry, gained from his own experience as an avid player, he offers valuable insights on what sets the best casinos apart from the rest. As a writer, Nerijus shares his expertise through expert analysis and thoughtful commentary on various topics related to online gambling, including casino reviews, game guides and industry trends.