The long-awaited UK White Paper on gambling reform is rumoured to be released in the coming weeks, but that's not before it hits another roadblock or two along the way. A proposed statutory levy on operators to help fund gambling harm programs in the country has been reportedly met with some resistance from within parliament.
From Voluntary to Mandatory
Under the current rules, UK casinos and operators are not obliged to pay a fee towards funding gambling harm programs. In the previous report, companies in the UK had generated £34.7 million to help aid Gamble Aware.
The new proposals would see a mandatory 1% statutory levy being introduced. This levy would generate £130m a year, a considerable increase on what has been generated. The latest report from the Peers for Gambling Reform group says that the mandatory levy would be sufficient enough to pay for 'research, education and treatment, including treatment provided by the NHS'.
As part of the proposal, available on the Peers for Gambling Reform website, the group also suggests that 'companies offering potentially more harmful products' should have to pay a higher proportion of the levy. The report does not outline what defines a more harmful product.
Met With Opposition
According to reports from PoliticsHome, the proposed statutory levy has been met with opposition from members of the treasury. In turn, this has caused concerns that the White Paper is being delayed as a result of this.
GoodLuckMate has reached out to the Peers for Gambling Reforms Group for their stance on the issue, as well as the constant delays to the launch of the White Paper.
White Paper Delays
The White Paper for Gambling Reform in the UK has been at the centre of talks about the UK gambling industry for the last 18 months. A generational review of the gambling industry in the UK was conducted in 2020 by the government and the United Kingdom Gambling Commission, with the results expected to be published shortly after.
As a result of Covid-19 and several changes to the makeup of the UK parliament, the paper has been pushed back on several occasions. The contents of the paper have been widely discussed, with advertising in sports, loot boxes, and greater financial checks for players all being big talking points.
Paul Scully, Parliamentary Under Secretary of State at the Department for Science, Innovation and Technology has said that the publication of the White Paper is weeks away. The UK gambling industry, and the gambling industry at large, will be eagerly awaiting this publication.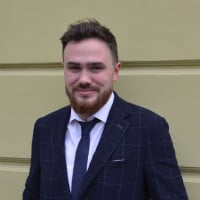 Liam is a skilled writer and journalist, highly regarded for his perceptive examination of the gambling industry. He specializes in online casinos and sports betting, and his work has been published in top-tier publications. Here at GoodLuckMate, Liam covers the latest industry news and has also authored various gambling guides, offering both beginners and experienced players in-depth analyses of games and strategies.