Linköping's Administrative Court upheld three fines imposed on ComeOn brands after breaching various bonus regulations. The fourth penalty was however reduced to SEK40 million from SEK50 million.
ComeOn Appeal Shot Down by Linköping's Administrative Court
The online gaming operator will now have to pay all four fines imposed after breaching bonus rules. Sweden's gambling watchdog fined the operator back in February 2021 in the following manner. Casinostugan was fined SEK25 million and ComeOn Sweden was slapped with a SEK35 million fine. Hajper Ltd had to pay a SEK50 million fine, while Snabbare Ltd was hit with the biggest fine set at SEK65 million.
According to Swedish laws, licensed operators can only offer bonuses to players once they sign-up. No other bonuses or promotions are allowed beyond this stage. But these ComeOn brands were found in violation of these rules after investigations revealed they offered bonuses to existing customers.
ComeOn Brands' Violations in Detail
One customer's account at Casinostugan showed the operator offered them SEK21,000. The operator also added free spins to use on online slots as part of the bonus. Investigations also showed that ComeOn deposited SEK40,000 to a player's account.
Hajper Ltd was found guilty of crediting a player's account with SEK7,400 as bonus funds. Further digging revealed the operator also include free bets. Another Hajper customer was found to have received SEK13,000 plus free spins.
Snabbare Ltd, the heavily-fined operator, credited a player's account with SEK6,950 as bonus funds. Another player received free spins as a bonus. The four brands filed appeals at the Linköping Administrative Court. But the court shot down their appeals.
Three of the appeals (Snabbare, ComeOn, and Casinostugan) will now proceed to pay the initial fines issued by the Swedish regulator. Hajper though had its penalty lowered to SEK40 million from SEK50 million. The court ruled that the operator indeed issued bonuses against the set regulations included in the Gambling Act.

Tougher Restrictions Proposed by the Swedish Treasury
Just last month, there were calls for tougher restrictions proposed by The Swedish Treasury. Affiliates are the target of the new restrictions after a report on the regulated market was released. The report stated that channelization fell behind the preferred target set by the country.
It also analyzed other gaming aspects within the country after online gaming regulation went live in 2019. The report stated that channelization toward legal operators went up to 88% in 2019 from 50% in 2018. It dropped to 85% in 2020 and later picked up in 2021 when it hit 87%. Still, these figures are below the 90% target set by the country.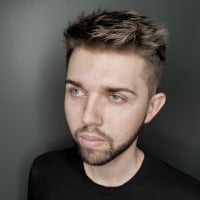 Nerijus Grenda is a prolific contributor to the GoodLuckMate site. With a deep understanding of the online casino industry, gained from his own experience as an avid player, he offers valuable insights on what sets the best casinos apart from the rest. As a writer, Nerijus shares his expertise through expert analysis and thoughtful commentary on various topics related to online gambling, including casino reviews, game guides and industry trends.