Alcohol has continued to have marketing restrictions imposed on it for decades now. In Sweden, it appears gambling may be headed the same way. A new proposal by the country's Ministry of Finance aims to align gambling advertisements with the same restrictions as those imposed on the advertisement of alcohol. The concern is that gambling should be treated the same as alcohol when it comes to addiction. This proposal came as a result of a Swedish governmental inquiry into illegal gambling. Alcohol advertisements in Sweden must legally comply with not being intrusive or creating an impulse for people to consume alcohol. To assess an advert, it must be broken down into several components. This includes the medium, design, typography, layout and content, as well as additional characteristics.
The Swedish Gambling Market
Sweden is one of Europe's biggest gambling markets. In the past, it has been very liberal on its stance on gambling, including online operators. If you have never tuned in to a Swedish TV channel before, you may be surprised to learn just how many gambling adverts are shown in one ad segment. In the year 2019, a 14% increase was reported in gambling adverts across local channels including TV3, TV4, and Kanal 5.
This has all seen a recent turn with the tightening up of regulations. Last year saw the country mentioned in headlines for the suspension of several illegal online casinos. It was also the end of last year that saw the above-mentioned gambling market inquiry raised by the Swedish Minister for Social Security. The good news is that the focus of the Swedish authorities is primarily on the operators and the protection of players.

Questions Of Responsible Gambling
In 2018 it was reported that 1.3% of those aged between 16 and 87 in Sweden have had experiences of gambling-related issues. The same study marked an additional 2.9% of the population as having less severe experiences of gambling problems. In a country of ten million citizens, a 1.3% percentage would account for approximately 130,000 individuals. Many authorities that have a fully regulated gambling market often have the big task of ensuring social safeties amongst players. It is however a balancing act of reigning in legitimate operators, while also not encouraging the arrival of black-market sites.
Many authorities often seek preventative measures to ensure that people never get into gambling-related problems in the first place. An obvious step would be to look at the ways in which it is advertised. There is no doubt that gambling advertisements in Sweden are highly saturated. Yet, it is hard to confirm or deny the immediate impacts this has on responsible gambling issues amongst players.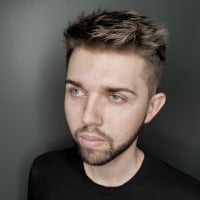 Nerijus Grenda is a prolific contributor to the GoodLuckMate site. With a deep understanding of the online casino industry, gained from his own experience as an avid player, he offers valuable insights on what sets the best casinos apart from the rest. As a writer, Nerijus shares his expertise through expert analysis and thoughtful commentary on various topics related to online gambling, including casino reviews, game guides and industry trends.