Everything is bigger in Texas, including the passion for gaming of all kinds! According to a recent poll by The Dallas Morning News, the majority of Texans support not only the casino industry coming to their state but bookies as well. This trend was also proven by the University of Texas' survey which showed the majority of citizens would legalize gambling if they were given the chance. The poll shows that 57% of respondents would be ready to allow casino gambling, 29% of them would ban it, while 13% of them don't really care whether it is allowed or not. Researchers also found that 52% of white evangelicals, a group that is usually strongly opposed to gambling legalization, support casinos coming to Texas. The Lone Star State citizens are less amazed by sports betting, but still support it with a 43% to 26% margin, leaving 31% of participants who are completely indifferent about the subject.
Can One Bill Legalize the Casino and Sportsbook Industry?
Despite many Texans approving and even looking forward to casino venues and sports betting, local lawmakers are still not willing to make that move. Considering gambling is still not allowed, the majority of citizens usually enjoy their favorite pastime in the neighboring state of Oklahoma. Making things legal would not only allow them to play locally, but also increase the tax revenue, open new job opportunities, and not to mention - put Texas on the American tourist map.
Currently, two state lawmakers are supporting legislation that seeks to legalize casino gambling and sports betting in Texas. The bill created by the state Representative John Kuempel (Republican party) and Senator Carol Alvarado (Democrat party), suggests providing permits for four casino resorts in Austin, Dallas, Houston, and San Antonio where all sorts of gambling and sports betting would be allowed. Furthermore, the three federally-recognized Indian tribes would also be allowed to introduce gambling on their land, something they have been waiting for years. Senator Alvarado says Texas loses billions of dollars a year to neighboring states that allow gaming. She believes the proposed bill would help not only bring money back to Texas but also help prevent illegal gambling.

Local Authorities Remain Stubborn
The bill that united republicans and democrats is not the first time someone tried to lobby for the gambling industry to enter this lucrative market. In late 2020, Sheldon Adelson. a casino billionaire, gathered a team of powerful lobbyists with a mission to change the laws regarding gambling expansion. For instance, gambling expansion in Texas is prohibited by the state Constitution, and sports betting legalization would require two different bills - one that would allow expansion, and one that would regulate licensing. Considering all amendments to the Constitution require a referendum, it is easy to see why this issue requires not only a lot of lobbying and bargaining but also an effort to motivate citizens to give their vote on a referendum.
After Adelson passed away in January, his company Las Vegas Sands decided to focus on markets outside the US, rather than on battling Texas lawmakers. In February 2021, Dallas Cowboys, Texas Rangers, and Dallas Mavericks put a joint effort into making sports betting legal. Houston state Representatives Dan Huberty and Harold Dutton even drafted bills to legalize sports betting, but with the COVID 19 pandemic crisis and stubborn lawmakers, their initiative is still on hold.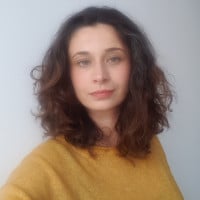 Borina Kopcic Pandur is a skilled and imaginative writer with years of experience in the gambling industry. As a writer for GoodLuckMate, she specializes in crafting detailed and engaging casino reviews that offer a fresh perspective on online gambling. With her unique writing style and profound industry knowledge, she provides readers with expert evaluations and insightful perspectives.