The Department of Justice in the US announced its agreement with Bicycle Hotel & Casino. Both parties agreed to $500,000 as a non-prosecution settlement after the operator failed to adhere to anti-money laundering regulations.
Bicycle Casino Flagged for Breaching AML Measures
A Friday release announced an agreement between the DoJ and Bicycle Hotel & Casino. Both entities agreed to a $500,000 settlement for AML omissions by the gambling operator. The operator failed to file reports involving a Chinese patron.
The DoJ said the patron spent millions at the establishment in 2016. This then led to investigations on the property that later uncovered breaches of the federal AML regulations. The settlement with the DoJ is only one part of the agreement.
Bicycle Hotel & Casino launched several initiatives including its commitment to improving its AML mechanisms used in vetting patrons. It also agreed to meet federal regulations around the same issue.
The DoJ's investigations revealed the Chinese citizen played at the casino at least 100 times. This was in 2016 where they spent millions of dollars. The player remains anonymous to this point.
But investigations showed the player was a frequent visitor of the VIP room where they played high-limit baccarat. Further investigations revealed the player moved huge sums of money in and out of the casino.

Suspicious Money Moves
The Department brought to light one instance where the player played with $2 million in one session. This session kicked off at around 2:45 pm and concluded the next morning at 1:20 am.
What got the attention of the authorities is the name under which the money was filed. Investigations showed the player's assistant registered at least $100 million. This amount was all in cash instead of filing them under the high-roller's name.
The Department also added the sessions started on January 7, 2016, to July 27, 2016. It also stated the casino didn't flag the activity as required under the Suspicious Activity Reports for Casinos. The Bank Secrecy Act requires casinos to record details of any gambler transacting over $10,000 in cash in 24 hours. The casino is further required to report this to the government.
But the staff at the casino would later alert senior management about the high-roller's activity. The casino then worked to fill the required paperwork in a bid to remedy the situation. The events attracted the federal authorities. And this resulted in the $500,000 non-prosecution settlement agreement.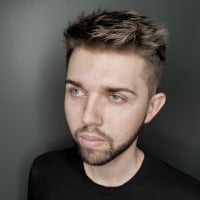 Nerijus Grenda is a prolific contributor to the GoodLuckMate site. With a deep understanding of the online casino industry, gained from his own experience as an avid player, he offers valuable insights on what sets the best casinos apart from the rest. As a writer, Nerijus shares his expertise through expert analysis and thoughtful commentary on various topics related to online gambling, including casino reviews, game guides and industry trends.