Unibet is running a €25k prize pool leaderboard across the US Open tennis tournament. Up to 250 cash prizes are up for grabs, and all you need to do is place bets on the US Open tennis tournament. The sooner you get involved, the more time you'll have to climb the leaderboard and get into a top prize position. A key highlight for tennis fans is the fact you can watch every match live via the Unibet streaming feature. Bet, watch and check your leaderboard position. But as with any promotion like this, there will be important rules to keep in mind.
Earn Points & Win €5,000
First of all, you'll want to opt-in to the promotion. If you don't, your bets will not count towards the leaderboard. So, once you have opted in, you can start to bet. All pre-match and live bets on the US Open count towards the leaderboard. Also, multiple bets are accepted, but all selections need to be based inside the US Open. You'll only earn points on winning bets, and the higher the odds, the more points you can earn. Take note that cashed-out bets will not earn you any points.
All bets made up to and including the 12th of September count towards the leaderboard. Unibet updates the leaderboard standings on a daily basis so that you can keep track of your position throughout the promotion. All cash prizes will be paid out by Wednesday 15th September. You can find the full list of prizes below:
1 - €5,000

2 - €3,750

3 - €2,500

4 - €1,250

5 - €500

6–10 - €250

11–50 - €125

51–100 - €50

101–250 - €25
Watch & Bet at Unibet Sportsbook
The highlight for tennis fans is that you can watch and bet on every US Open match. The full streaming coverage across Unibet is something that many of its members already take advantage of. So, given that this promotion allows live in-play bets, you can stream matches and use your own judgment on the in-play tennis markets.
Unibet is a global sportsbook with a huge community of sports betting fans. Competitions like this are not uncommon, but it's still great to see so many cash prizes up for grabs, with 250 in total. Get your bets on and start earning your points. A few outsider bets could help you climb the leaderboard in a short space of time. Good luck if you decide to play!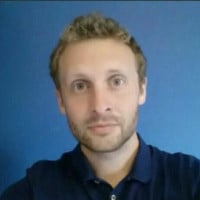 Steven is GoodLuckMate's casino veteran, having started in the industry in 2007! Although he knows everything about online gambling, it's sports betting that is his true passion. Additionally, he's not only our go-to writer for casino reviews, but he's also the one keeping the closest eye on iGaming companies, so he always knows what they are going to do next.