If there is one nation that loves to gamble - it's the Brits! However, even though they love playing a hand or two, not all of them support gambling ads popping up all over the place. Or at least a recent survey by YouGov claims so! The study is just one part of a large research project conducted in collaboration with the anti-smoking group Action on Smoking and Health (ASH). Apparently, the majority of people want a total ban on gambling ads, with three-quarters of the 12,000 people surveyed saying they at least want tighter restrictions set in place. 14% of participants did not support any type of ban.
Will the UK Ad Ban Happen?
We get it - ads of any kind can be pretty annoying! Still, it is a bit surprising that 63% of adults want a total gambling ad ban, while 77% of all those interviewed want to see a ban on TV and radio before 9pm. The same number of people want to witness online and social media ads banned. Of course, these numbers didn't go unnoticed.
The Royal Society for Public Health (RSPH) used them to initiate a discussion about possible restrictions on gambling ads. The main focus of the RSPH are online ads, and those broadcasted on TV and radio. Christina Marriott, the CEO of the Society, compared gambling to tobacco. In her opinion, if cigarette ads are restricted, gambling should be too, as they are both equally addictive. "Given the harm that gambling can inflict on individuals, families, workplaces, and communities, we need to take a stronger stand against it being embedded into our social and cultural lives," she stated.
Carolyn Harris, the Chair of the Gambling Related Harm All-Party Parliamentary Group, also expressed her views. She said both politicians and the public support a tighter regulation. Harris is especially concerned for the youngest and most vulnerable members of society. "Gambling advertising should be banned to protect children and those at risk from gambling harm," she says.
They are not the only ones who welcomed the initiative. Several organizations from Manchester, Yorkshire and the Humber, and Scotland have also spoken in favor of it.

The UK is Tackling "Problematic" Advertising
It is important to mention that gambling is not the only industry under scrutiny. Several others have also experienced marketing restrictions quite recently. Junk food companies will no longer be allowed to advertise before 9pm, either by traditional channels like radio and tv or social media.
This is not the first time the authorities have limited gambling ads either. Last year, the authorities imposed the so-called whistle ban, the main purpose of which was to prevent underage citizens from exposure to online betting advertisements. The UK Betting and Gambling Council (BGC) welcomed this move, saying it sets high industry standards.
The whistle ban was not the only big change in 2020. In one of the most challenging years for the industry, operators had to adapt to plenty of other practices. The authorities set new rules for AML policies, verification procedures, and even banned some payment methods. 2021 probably won't be much different. The UK Department for Digital, Culture, Media & Sport (DCMS) already announced some major updates. As of October 1, it will increase the price of the UKGC license to generate funds that would make UKGC a more effective regulator.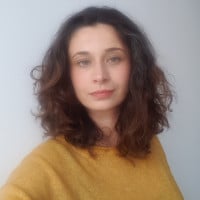 Borina Kopcic Pandur is a skilled and imaginative writer with years of experience in the gambling industry. As a writer for GoodLuckMate, she specializes in crafting detailed and engaging casino reviews that offer a fresh perspective on online gambling. With her unique writing style and profound industry knowledge, she provides readers with expert evaluations and insightful perspectives.