The Swedish gaming watchdog fired a warning to Tombola. The regulator's investigations revealed the Tombola breached regulations on information displays. Tombola avoided a fine by cooperating with the regulator.
Tombola Fails to Display Crucial Responsible Gambling Information
Swedish online gambling sites must display information about responsible gambling. This is according to Spelinspektionen's regulations in section 17. The information includes self-exclusion, duration of play options, and deposit limits.
Spelinspektionen's investigations revealed Tombola did not display this information. Not on its mobile or desktop sites. But the bingo operator may have saved itself a huge fine after it cooperated with the regulator. It later updated the information on its site and escaped with a warning from the regulator.
Spelinspektionen stated the breach fell under "not serious." But it also said the breach was not minor and thus inexcusable.
More Licensees on the End of Spelinspektionen's Warnings
Tombola is not the only operator to fall under the regulator's radar. Two more gaming companies also received warnings after breaching section 17 regulations.
Multi Brand Gaming Ltd is one of these companies. It failed to display information about self-exclusion according to the regulations. Duration of play options and deposit limits on its sites were absent as well. The company operates the Multilotto brand.
Multi Brand Gaming Ltd responded to the issue. The company updated the necessary information on the logout page
More Tech Group Ltd also received warnings from Spelinspektionen. The absence of deposit cap information triggered warnings from the regulator. Superlotto Club failed to offer game time limits on its logout page as well. The company operates SuperLotto Club.
But More Tech Group Ltd was also on the end of two more warnings. This was after investigations revealed it had breached sections 7 and 8. Operators must include significant contact information on their websites. This is according to the Swedish Lottery Inspectorate's regulations on commercial gambling and betting.
SuperLottoClub has not complied with these regulations but later fixed them. Once again Spelinspektionen stated that the breaches were not serious. But it stated they were not minor and thus inexcusable.

Licensees Sites Still Lacking Responsible Gambling Information
The warnings come off the back of other findings by the regulator. These findings showed many operators lack responsible gambling information. For instance, many websites don't include links to Spelpaus. This is the country's self-exclusion program.
Others didn't include information about gambling-associated risks. This includes examples showing the negative impact gambling poses. The regulator requires websites to include significant contact information as well. This includes an email address and telephone number.
The regulator pointed out other notable omissions on these platforms. They included information on the duration of their licenses. Other platforms failed to state that Spelinspektionen is a licensing and supervisory authority.
More Players Opting for Unlicensed Operators, Recent Survey Reveals
The gambling watchdog conducted a survey and released its report early this month. The survey included 3,208 participants. At least 7% said they played on a platform without a valid Swedish gaming license. This represented a 4% increase from the previous survey.
The report also stated that most of the players said they used licensed channels. But 12% didn't know whether they played on an unlicensed site or not. Players who played on these sites admitted to increased gaming during the COVID-19 pandemic.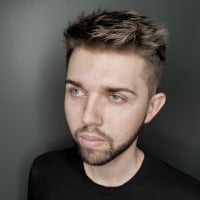 Nerijus Grenda is a prolific contributor to the GoodLuckMate site. With a deep understanding of the online casino industry, gained from his own experience as an avid player, he offers valuable insights on what sets the best casinos apart from the rest. As a writer, Nerijus shares his expertise through expert analysis and thoughtful commentary on various topics related to online gambling, including casino reviews, game guides and industry trends.