TonyBet has been fined £442,750 by the United Kingdom Gambling Commission (UKGC) for unfair payout terms and social responsibility failings. These failings were found in an audit of the company in 2021 and showed detailed checks only being carried out for withdrawals.
Checks on Winners
The audit found that TonyBet was only checking identification on players when they secured a win. It was failing to provide the same checks for vulnerable players earlier in the process. The UKGC sees this as a failure to meet social responsibility standards. The regulator also noted other failings in anti-money laundering and social responsibility practices.
One example was that the company told players that their money could be confiscated within 30 days if they failed to provide anti-money-laundering documents.
The UKGC highlighted TonyBet's policy that an account would become dormant after six months of inactivity was also an unfair term. Rules from the commission state that accounts can only be considered dormant after a year's inactivity.
A Statement from the UKGC
In a statement released by the Gambling Commission, the regulator discussed the unfair terms imposed on players by TonyBet. It said that the operator's practices were 'hampering withdrawals but not deposits'.
These practices are not uncommon in the UK, and Kay Roberts, the Executive Director of Operations for the UKGC was clear in her statement about the case. They said this illustrates the regulator's desire to clamp down on anti-money laundering and social responsibility failures. They added that this highlights their commitment to take action against operators that fail to be fair to their customers. This is part of a bigger move from the UKGC which has seen various fines and punishments handed out in recent months.
GoodLuckMate reached out to TonyBet for comment. The company told us that it was now strengthening its UK operations and compliance. It has integrated additional systems for customer onboarding and verification and has increased the number of employees it has in the UK compliance department. Moreover, this year, it will perform a third-party audit confirming full compliance with the regulation.
In response, The UKGC has said that 'The Commission has noted the Licensee's ongoing improvements program and the Licensee's cooperation throughout'.
The White Paper
This fine comes at a time when the UK gambling industry is anticipating the publication of the government's White Paper on Gambling Reform. The White Paper has seen multiple knockbacks since 2020, with changes in government and the pandemic causing delays.
The White Paper is expected to shake up gambling regulation in the country. Operators are anticipating the introduction of more detailed affordability checks and imposed deposit limits for customers. This also comes at a time when gambling sponsorship in sports is a hot topic in the country.
These proposals have plenty of vocal support from parliament. In fact, pro-regulation MPs have argued for even-stricter regulations. Pro-industry voices have argued that the checks will be too intrusive and that they run the risk of pushing players towards unregulated operators. There is still no release date set for the White Paper.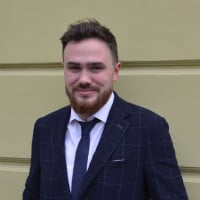 Liam is a skilled writer and journalist, highly regarded for his perceptive examination of the gambling industry. He specializes in online casinos and sports betting, and his work has been published in top-tier publications. Here at GoodLuckMate, Liam covers the latest industry news and has also authored various gambling guides, offering both beginners and experienced players in-depth analyses of games and strategies.