If there is one thing we love and support, it's safe gambling no matter where you are! And the US gambling scene is about to become much safer thanks to the TransUnion. The consumer credit reporting agency announced it is about to enter the US gambling market. This big move will be done via its subsidiary, TransUnion Gaming Services (TGS). The main goal of the TGS will be to assist operators across the states in tackling identity fraud. Another focus will be marketing solutions and operations. Let's hope the TGS will succeed in its plans! Nothing beats playing with operators you know are reliable. And those who use the latest technologies will surely keep you safe.
TGS is Getting its Licenses
But, American punters will have to wait a bit before they can play with brands that collaborate with the TGS. It is still applying for vendor and supplier licenses that are issued on a local level. Steve Chaouki, TransUnion president of US markets, gave an official statement. He hopes the long tradition and experience this company has will bring something new and useful to the US market. Chaouki says TGS can enable maximum consumer privacy in combination with experience quality. He claims TGS is able to assist companies in complying with the latest regulations. This will also make customers happy and protected.
TGS president Glen Goldstein also has high hopes for what its company has to offer the US market. He revealed the company plans to grow business rapidly. This is possible thanks to its global experience in the field of online gaming and betting. Furthermore, Goldstein considers TGS to be a "key contributor" to the market. He added that the entrance to the US market will help build trustworthy relationships between operators and users. TransUnion has been in the business for 50 years; these guys know what they are talking about.

TransUnion Market Expansion
Founded in 1968, TransUnion is a global company that operates in more than 30 countries. Currently, it is the smallest of the three major credit agencies. Its main focus is credit reporting and gathering information and insights. Special attention is paid to fraud prevention and creating marketing solutions. One of its most important markets is the UK, where TransUnion has been operating for 12 years. Once the TGS gets the green light from regulatory agencies, it will be able to assist iGaming brands through the entire player process. The company will help with acquisition, onboarding, and verification according to legal policies. Another important segment of its business will be fraud prevention, with a great focus on bonus abuse. But how is all this possible?
Well, the answer is the company's best-known solution - TruValidate. TruValidate combines all personal and digital data into a unique identity platform. This allows it to analyze users based on identity and fraudulent behavior. Emphasis is also placed on risk-based authentication. After the analysis, the TruValid identity platform is created. The company then gets comprehensive data they can use in the future. Companies use the insights for discovering anomalies in consumers' behavior. It also helps to identify consumers worth the marketing effort and risk assessment. Thanks to TruValidate, consumers and brands build long-lasting relationships.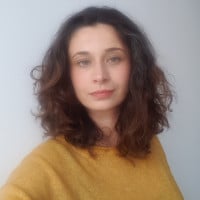 Borina Kopcic Pandur is a skilled and imaginative writer with years of experience in the gambling industry. As a writer for GoodLuckMate, she specializes in crafting detailed and engaging casino reviews that offer a fresh perspective on online gambling. With her unique writing style and profound industry knowledge, she provides readers with expert evaluations and insightful perspectives.