One group of UK Medical experts have issued a warning that gambling in the country is becoming a national health crisis. A recent study by the Lancet Health Journal, a medical journal in the country, argued that gambling is 'an urgent, neglected, understudied, and worsening public health predicament'.
In the article, which was published on New Years Day, the journal argues that 'gambling is no ordinary activity. It is risk-based and health-harming'. It continues to say that 'Gambling can harm the health and wellbeing of individuals, families, communities, and society'.
The Lancet Journal has an okay reputation in the UK medical scene, but it is not without its controversies. The journal has famously targeted alcohol, and other popular activities in the past, and critics are now arguing that they have turned their attention towards gambling because of the current environment.
Increase in Gambling in the UK
Data collected by the UK Gambling Commission did show an increase in online gambling activity in the country in the early days of the pandemic, and other studies have shown an increase in Google searches for casino based terms within the country as well. This, however, is to be expected given the amount of time people are spending at home, and the fact that all land-based casinos are currently closed down.
The study has also taken aim at the responsible gambling campaign that is based in the UK and heavily promoted at all British online casinos. The program's aim is to encourage those playing to gamble responsibly and to walk away when they have the opportunity. There are self-exclusion programs available at many of these casinos as well. The journal said 'responsible gambling is not fit for purpose, given that it carries with it a message of irresponsibility and shame for those who supposedly cannot control their gambling. The idea that most people can walk away from gambling once they have spent their allotted money is pervasive in the language of so-called responsible gambling.'
Response from the Gambling Industry
The journal's publishings have been met with considerable backlash from the gambling industry in general. Many within the industry are arguing that the data is inconclusive and that some studies have not even been completed, and that the journal has published its results prematurely.
There are also arguments being made that the journal has just thrown all gamblers into one category, failing to distinguish the difference between casual gamblers and those who are more likely to suffer from gambling addictions and problems.
The journal takes aim at the gambling industry on a worldwide scale as well. It states that despite the World Health Organisation recognizing that habitual gambling was a behavioral and mental disorder, few governments have done anything to make any changes to their regulations. The study claims that 'Online gambling and its marketing remain poorly regulated in many nations and the risks posed by expanding commercial gambling, and specifically online gambling, are high, especially due to the lack of support mechanisms for those most impacted by gambling harms'.
Many in the industry feel as though the findings in this journal are largely unfounded and that there is plenty of evidence that contradicts this. One study by the Australian National University from December 2020 revealed that 'those who gambled at all during the pandemic had a more positive change in life satisfaction than those who did not'. These kinds of studies appear to have been completely ignored by the journal.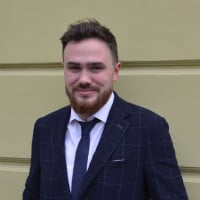 Liam is a skilled writer and journalist, highly regarded for his perceptive examination of the gambling industry. He specializes in online casinos and sports betting, and his work has been published in top-tier publications. Here at GoodLuckMate, Liam covers the latest industry news and has also authored various gambling guides, offering both beginners and experienced players in-depth analyses of games and strategies.