The UK Gambling Commission (UKGC) has announced an increase in the United Kingdom's Gross Gambling Yield (GGY). This has jumped some 30.5% to £613.6 million in December 2020. This is believed to be due to a 53% increase in sports betting and other event-based wagering. This has resulted in a turnover of £319.6 million due to the availability of sports events, and the widespread shutdown of brick-and-mortar casinos.
Industry-Wide Increase
These results span the online gambling industry in the country. The data was collected from 80% of iGaming operations currently working in the UK. The industry increased by 3.1% overall and gained 5 million bettors over the last few months. Still, the UK Gambling Commission has stated that this rapid increase may be a huge cause for concern. There is also a greater emphasis being put on safer gambling within the country, due partly to the generational review of the UK's Gaming Act.
It was discovered that players spent an average of 22 minutes playing slot games in both November and December, while 2.5 million sessions passed the one-hour mark. A total of 293 million wagers was placed by the end of 2020. This number was up 2.2% since November. Slot activity also reported a 6% increase among players, whose number reached three million, with a record industry intake of £199.7 million, an increase of 12.9%. These metrics, which tell of a return to October's strong figures and an increase in the number of sporting events,can explain the jump in revenue at the end of 2020.
All other results in the iGaming industry rose 11% to £73.9 million which is up from the 13.5% in November, 2.1 million players engaged in non-slot online games with a 15.5% increase in wagers to 313.2 million, yielding a total of £7.9 million, up 10.8%. With a rise of 2.8%, online poker brought in £9.4 million. These results mirror those from the country's first lockdown with online gaming taking the gambling industry lead.

eSports Take a Hit
The only measurement to report a drop in revenue was eSports wagering. This sector saw a 6.2% decrease with revenues dropping down to £1.3 million. Compared to results from November of that same year, other revenues jumped 29.7% to a total of £1.7 million. This again shows a strong online gambling performance for the end of 2020. This may be down to the return of live sports in the country, and the increased frequency of sporting events due to more hectic schedules as previously postponed games are crammed in.
Although the number of non-automated communications increased, the UKGC reported that it's the first time since the start of the Commission's monthly data releases in March 2020 that the total number of interactions has declined. Most communications were done via AI, resulting in a 3% decrease in customer interactions. This can probably be put down to the lockdown situation taking place all over the world to various degrees in 2020.
The British government has recently announced the reopening of retail betting locations on 12 April 2021. The UKGC did not compile retail data due to December's closure of most physical businesses. England will reopen casinos, gaming centers, and bingo halls on 17 May 2021.
Greater Vigilance Required
Regulators have also pressed the need for iGaming operators to be more vigilant regarding their customers' activities as people spend more time at home due to current lockdown restrictions. As emergency measures ease, a significant number of bettors may return to more traditional avenues of gaming. The UKGC is committed to gathering and analyzing gambling and bettor data, including the length of sessions and increases in revenue. The UKGC stated it "will not hesitate to take further action" if reported changes are "more than short-term fluctuations" and do not reflect gaming industry growth outside of real circumstances.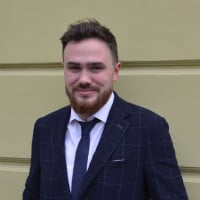 Liam is a skilled writer and journalist, highly regarded for his perceptive examination of the gambling industry. He specializes in online casinos and sports betting, and his work has been published in top-tier publications. Here at GoodLuckMate, Liam covers the latest industry news and has also authored various gambling guides, offering both beginners and experienced players in-depth analyses of games and strategies.