Problem gambling remains a major thorn in the flesh in the iGaming industry. The UK Gambling Commission, however, is looking for ways to curb the issue and offer enhanced protection to its players. Recent days have seen the regulator carry out public participation to gather views on affordability checks. According to the UKGC, over 13,000 people took part in the process where they presented submissions and evidence. These checks will remain in the custody of the Gambling Commission and they will help inform the decision on affordability checks.
Affordability Checks May Stifle Revenue
While affordability checks have every intention of protecting players from gambling addiction, it comes with negatives that could hurt the industry. According to several experts such as Martin Cruddace and Nevin Truesdale, if affordability checks see the light of day, gambling firms could lose over $100 million per year. This is a worst-case scenario. The UK Gambling Commission in its earlier report, however, estimated these losses at $80 million. Laurence Robertson, a Conservative MP, aired his views on the proposed affordability checks noting that the gambling firms stare down at closures. According to the MP, the UK horse racing companies earn $350 million annually and any reduction in these numbers will result in financial ruin. Consequently, players will shift their attention to black markets, negating the initial intention of these checks. Also among his concerns was the process of providing proof of income. Currently, online gambling platforms have several Know Your Customer (KYC) policies in place but none touches on players' incomes.
The SMF Weighs in, Checks Should Be Undetectable
Advocates of safer gambling have recently pushed for a £100 a month ceiling. However, there are no measures in place to check on affordability. By adding these checks, players will be forced to share personal and confidential data, including proof of income. The British Horseracing Authority (BHA) weighed in on this matter, saying implementing these regulations could lead to the breach of player liberty and privacy.
The Social Market Foundation (SMF), on the other end, aired its views on the proposed £100 a month cap. According to the SMF, this shouldn't be a hard-lined figure. Instead, the regulation should work incognito and be implemented by online gambling operators. Customer freedom and privacy are also part of the SMF concerns.
In its submission, the SMF stated that gambling companies already possess large quantities of data about their customers. Therefore, this information should be more than enough to prevent any form of gambling-related harm from affecting punters. This way, customer freedom and privacy remain intact. Further adding to its report, the SMF said that the casino affordability checks should be based on already existing customer data held by gambling companies instead of using them in any intrusive manner.

Establishing a gambling ombudsman featured as part of their suggestions. According to the SMF, the ombudsman's job will be to hold customer data as well as oversee the entire industry and make informed decisions on future industry regulation.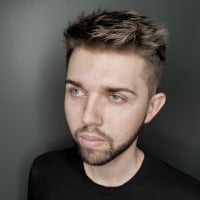 Nerijus Grenda is a prolific contributor to the GoodLuckMate site. With a deep understanding of the online casino industry, gained from his own experience as an avid player, he offers valuable insights on what sets the best casinos apart from the rest. As a writer, Nerijus shares his expertise through expert analysis and thoughtful commentary on various topics related to online gambling, including casino reviews, game guides and industry trends.