The UK Gambling Commission just released an interesting report on customer behavior. The main subject of the research was customer complaints: why and when they are filed, and by whom. By comparing quantitative and qualitative data, as well as industry data by a number of sources, UKGC came up with various findings, including the finding that the total number of complaints dropped by 22,342 in 2020, compared to the year prior.
8,000 British Gamers Joined the Research
The study was conducted among 8,000 gamers over the age of 18. All of them had gambled in the past 12 months, previously made a complaint or intended to file one, or requested financial redress. Most participants can be considered at moderate risk of problem gambling. The quantitative data was collected via an online survey and the qualitative data was collected as a part of Consumer Voice Research. CVR combines both quantitative and qualitative methods to gain a deeper insight into the opinions and reasoning of gamblers across the UK.

Feeling like you need some help?
Find out more

Have you heard about gambling limits?
Find out more
76% Would Complain Over Non-Payments
Why do gamers complain the most? Well, according to UK Gambling Commission's study, 76% would file a complaint if the company failed to pay out their winnings. Surprisingly, only 23% would complain if the operator failed to encourage responsible gaming during their sessions. 78% of players would expect to see their money refunded in case of non-payment. Compared to that, only 32% would want to see financial redress if the company failed to enable responsible gaming. Also, 55% of all participants believed they wouldn't be taken seriously if they warned the company about the lack of safe gaming practices during their sessions.
Gamers also revealed they have nothing against 3rd parties being involved in the dispute process. In fact, they think such parties have nothing to win or lose, and will therefore approach the case more objectively. Still, they also believe all disputes should be settled with the operator, whenever possible. The involvement of 3rd parties should be the "last resort".
Who Complains the Most?
8% of all participants had filed a complaint with their operator in the past year. Also, men complained more than women. The age groups that are more likely to start a dispute are the most financially independent ones, aged between 25 and 44. Only 2% of players above the age of 65 have openly opposed their operator's practices.
The main reasons why customers decided to file a complaint were misleading promotions and adverts (16%), closely followed by incorrect bet settlements (15%), and non-payment of winnings (14%). 2% of users found it troublesome that the operator doesn't respect their self-exclusion. And if you were wondering why some gamers think they should complain, but don't, the survey also found an answer to that one! It is because they believe they are responsible for their gaming, think complaining is just a hassle, or think they don't have enough evidence.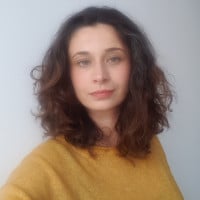 Borina Kopcic Pandur is a skilled and imaginative writer with years of experience in the gambling industry. As a writer for GoodLuckMate, she specializes in crafting detailed and engaging casino reviews that offer a fresh perspective on online gambling. With her unique writing style and profound industry knowledge, she provides readers with expert evaluations and insightful perspectives.