The United Kingdom Gambling Commission has released the findings of an investigation into the activities of the company, International Multi-Media Entertainments Limited (IMME Ltd.). The investigation revealed that the company had various social responsibilities, suitability, and money laundering failures. The company's license has been fully revoked.
Concerning Business Model
The investigation into IMME Ltd was started when the UKGC was made aware of some questionable business habits. IMME was taking bets on the outcome of international lotteries by using its real event betting license.
It would gain customers by calling them and directing them to their website, lotteries.com. As well as this it ran a syndicate business. Once again, it relied on calling customers to take part in this. The company did not require a license for this activity.
Once the UKGC had been alerted regarding the business practices of IMME, it launched a full investigation into the company's activities. This deep dive revealed many failures across the board. The main failings were in the social responsibility, suitability, and money laundering aspects of the business.

Many Failings Uncovered
Among the suitability failings were customers in their 90s being called multiple times in one week, and other customers receiving calls several times an hour. The study found that three-quarters of the company's users were over 60 and 20% were over 80. This is an alarmingly high amount. There were also reports of calling agents using pseudonyms, which aroused further suspicion.
The social responsibility failings showed that it had failed to interact with its customers properly. It highlighted two cases in particular, one of which saw a 78-year-old spend £63,951in a little over three months, and another with a 74-year-old depositing £9,379 in eight days. In both cases, no interaction was made.
Money laundering was the other main failure. In one case, a customer who was 100 years old spent £23,839 in five months and saw an increase in deposits from £2,992 to £6,090 in one month with no proof of funds requested by the operator. It also had two customers who were retired postmen. One of them bet £20,345 in six months and the other £16,207 in five, and once again, no proof of funds was requested.
License Revoked
Helen Venn, the Commission Executive Director of the Gambling Commission has said that the commission does not accept business behavior like IMME's. They said that all gambling operators in the United Kingdom must follow the rules and regulations and the UKGC will respond swiftly if they do not.
They went on to explain that IMME's license had been suspended during the investigation but now that the results were out, it had been revoked. They concluded by saying that there is no room in the British gambling industry for companies that behave in this way.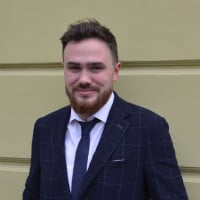 Liam is a skilled writer and journalist, highly regarded for his perceptive examination of the gambling industry. He specializes in online casinos and sports betting, and his work has been published in top-tier publications. Here at GoodLuckMate, Liam covers the latest industry news and has also authored various gambling guides, offering both beginners and experienced players in-depth analyses of games and strategies.