The world as we knew it very much changed when the Covid-19 pandemic hit the UK in March 2020. Having been through many waves of the virus and several lockdowns, lives were dramatically impacted. But how did the virus impact online gambling? It confined the nation to their houses and bookmakers closed their doors. Online gambling soon became the primary option for many during lockdown periods. We look at the statistics gathered by the UK Gambling Commission (UKGC) and look into what actually happened across the online gambling environment.
Cheltenham Festival Drives Online Betting in Early Lockdown
UKGC's data covering a year since the first national lockdown found several significant findings. In March 2021 vs February 2021, there was an increase in online activity. Active accounts were up 17% month on month and there was a 12% increase in bets placed. Results also showed gross gambling yield (GGY) to be up 4%. The UK Gambling Commission marks this down to the Cheltenham Festival and the lack of attendance and ability to place bets in person.
During the same period, the gross gambling yield for slots grew to nearly £203 million, a 5% increase month on month. This was driven by a 10% increase in the number of active players and a 12% rise in the number of bets placed. Finally, time spent on online slot sessions that were over an hour increased by 8%.
If we look at the first quarter of 2021, data from the UKGC shows that:
Based on adults who have gambled in the last 12 months. People gambled more January - March 2021 vs the previous quarter. This is likely because of the year beginning in another national lockdown.

18% of people who gambled in the last 12 months say that their gambling has increased since the Covid-19 pandemic hit. The statistics for the previous three-month period were only 13%.

Online Gamblers Make the Most Of Limited Social Life
It's not surprising to see that gambling has increased during the pandemic. There were endless limitations on socializing, but online gambling was something that did not feel the effects. The data presented clearly highlights a growth in online gambling since the pandemic began. Whilst this may be good for the finances of betting operators, it comes with risks to the bettors. A rise in betting could lead to disastrous consequences for gamblers such as addiction from spending too much time online.
Proactive Responsible Gambling More Important Now Than Ever
The UKGC will continue to ensure that its online bookmakers remain vigilant, now more than ever. Above all else, they need to ensure they practice and promote responsible gambling. Whilst the pandemic restrictions are beginning to ease and physical premises set to reopen, the risks do not suddenly end. Operators should keep alert and track the habits and spending of their members. In particular, with major sporting events set to restart, bettors' accounts must be monitored.
It's not just existing customers who operators need to be mindful of, though. The UKGC also clearly states that more care needs to be taken with the personal and financial circumstances of new customers. With so many jobs having been lost because of the pandemic, people may turn to gambling to make their money instead.
It's clear to see that the Covid-19 pandemic has resulted in a growth in online gambling. Whether it's a result of boredom and the lack of social interaction or people looking to generate alternate income, the statistics from the UKGC are clear. Whichever way you look at it, operators must have the right precautions in place to help their customers proactively.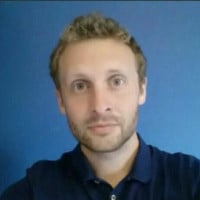 Steven is GoodLuckMate's casino veteran, having started in the industry in 2007! Although he knows everything about online gambling, it's sports betting that is his true passion. Additionally, he's not only our go-to writer for casino reviews, but he's also the one keeping the closest eye on iGaming companies, so he always knows what they are going to do next.