The United Kingdom Gambling Commission is known as one of the most diligent authorities that don't joke around. These guys mean serious business! Their latest actions prove so! The Gambling Commission has issued penalties on five land-based casinos. They all failed to comply with some of the most important stipulations in the industry. Safe gambling, social responsibility, and anti-money laundering. According to the official report, the UKGC conducted assessments of businesses and noticed a series of irregularities in the way they operate. All their operating licenses are now under review. Four casinos paid the regulatory settlement, and one casino got a warning and a fine.
What Casino Venues Don't Operate According to Law?
We understand that the most important element in this story are the names of the brands involved in the breach of the regulatory framework. So here they are! Clockfair and Shaftesbury both paid a regulatory settlement of £260,000. Les Croupiers Casino was handed a £202,500 settlement. Double Diamond Gaming Limited will have to reserve £247,000 to pay the settlement with the UK Gambling Commission. The casino that got away with "just" a fine and the warning was the A&S Leisure Group. They were fined a solid £377,340. What can we say, except this could have easily been avoided? If they only conducted their business according to law! UKGC explained how all brands committed to a special program. This will effectively improve their services. The operators can expect further controls.
Richard Watson, executive director of the Gambling Commission, stated that the fines and settlements are a result of their constant efforts to ensure a safe and regulated gaming environment across the entire industry. He also said it is about time casino operators start putting more effort into polishing their image. Guaranteeing high levels of customer protection is a must. Otherwise, they will face being branded as sources of criminal activities.

Social Responsibility is of Highest Importance
The UKGC said all casinos breached two very important rules. 3.4.1 from the Social Responsibility Code, and License condition 12.1.1. The Responsibility Code stipulation is focused on the identification of problem gambling patterns. The License condition defines AML procedures.
Clockfair and Shaftesbury Casino both failed to implement AML and cash policies. They also failed to detect playing patterns associated with problem gamblers. The investigation also revealed that the Les Croupiers Casino had no effective AML measures. Nor did it encourage safe and responsible gaming. Double Diamond Gaming not only failed to implement KYC policies. It also failed to prevent problem gambling, and have adequate AML policies. A&S Leisure Group only got a warning and a fine. It didn't manage to establish rules that would prevent money laundering and financing of terrorism. Nor did they make sure to put such rules into practice in day-to-day operations. There were no controls or revisions that could detect money laundering. The casino also failed to reach out to customers exposed to gambling-related harm. No support or information on how to keep their habits under control was offered.
It looks like the United Kingdom Gambling Commission is really busy. In March 2020, it had already taken measures against one of the most popular online casinos, Casumo. UKGC fined the operator an astonishing £6 million. We are sorry to say that in this case, the operator also failed to comply with security and AML policies.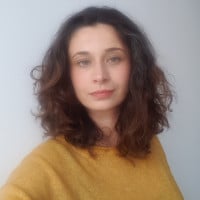 Borina Kopcic Pandur is a skilled and imaginative writer with years of experience in the gambling industry. As a writer for GoodLuckMate, she specializes in crafting detailed and engaging casino reviews that offer a fresh perspective on online gambling. With her unique writing style and profound industry knowledge, she provides readers with expert evaluations and insightful perspectives.