At least 10% of people aged between 16 and 17 said gambling ads led them to spend more. This is according to a survey by the UK Gambling Commission. But friends appeared to have a bigger influence on gambling harm.
Friends Have a High Influence on Gambling Activities
A survey by 2CV but commissioned by the UK Gambling Commission interviewed 962 people. The age group consisted of people between 16 and 25 with topics around gambling. At least 644 of the total interviewees fell under the category of gamblers. But this included engaging in social gambling-style titles, private bets with their friends, and arcade games.
The survey then used the PGSI among other questions to find statements correlating with being vulnerable to gambling harm. The PGSI is the problem gambling severity index. Results revealed the greatest correlations were those with statements about gambling with friends.
The statement "My friends encourage me to gamble more money" was the statement associated the most with increased risk levels. The next statement was "My friends encourage me to gamble more often." "My friends gamble more than the average person" came in third place.
At least 11% of the interviewees with zero to low risk of gambling harm said their friends engage in gambling at above-average levels. Another 41% of those in the medium to greater risk level concurred with the statement.
Family Members Influencing Gambling Activities
The report from the survey also showed family members can have a significant influence on gambling activities. It also showed several statements touching on family gambling returning high levels of correlation.
But statements where family members outright opposed or forbidden gambling didn't correlate with reduced risk levels.
Statements touching on increased marketing returned reduced correlation levels with gambling risk levels. This is except for those who said they followed several operators on social media platforms.
The survey went ahead to interrogate young people on the games they engaged in while underage. At least 34% of them said they played scratch cards while under the age of 16. Another 15% said they played national lottery draws.

Feeling like you need some help?
Find out more

Have you heard about gambling limits?
Find out more
Bingo was also on the list after 18% said they engaged in in-person bingo while under the age of 18. Slot or fruit machines contributed 13% of the interviewees. Online bingo, online slots, and sports betting contributed 9%.
But 2CV noted the respondents interpreted the questions differently. Some may have referred to bingo-style games available in school or other legal activities.
2CV also engaged 267 of the 16 to 17 year-olds about their gambling marketing exposure. The findings revealed 41% of them said they saw "lots" of gambling ads. Another 32% of the respondents said gambling business ads appear more compared to other business ads.
The survey also found 10% of the respondents within this age group spent more money than they planned. They attributed this to influence from gambling advertising.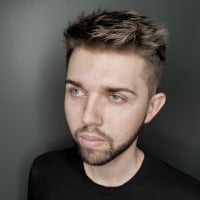 Nerijus Grenda is a prolific contributor to the GoodLuckMate site. With a deep understanding of the online casino industry, gained from his own experience as an avid player, he offers valuable insights on what sets the best casinos apart from the rest. As a writer, Nerijus shares his expertise through expert analysis and thoughtful commentary on various topics related to online gambling, including casino reviews, game guides and industry trends.