The National Lottery in the UK raised £422.9m for good causes in the first quarter of their 2022-2023 financial year. This is just 0.5% more than in the same period in 2021-22, but 13.9% lower than £491.3m in Q4 of their last financial year and 16.8% behind £508.5m in Q3 of 2021-22.
Contribution Declines From Previous Financial Year
This decline is attributed to an 8.7% fall in total National Lottery sales compared to Q4 of the last financial year. All games experienced a decrease, except for EuroMillions. Lotto ticket sales also went down 15.9%, and scratchcard sales also decreased by 11.4% quarter-on-quarter.
Unclaimed prizes added as returns to good causes were £29.0m less than the previous quarter. This was due to the closure of several scratch card games in Q4 of 2021-22, which is in line with the normal annual cycle.
An Ongoing Activity
The UK's National Lottery has raised a total of $46.0B for good causes since its launch in 1994. These funds have been directed to different institutions that support the environment, health, education, arts and heritage, and sports.
Any funds for good causes, including this one, are kept in the National Lottery Distribution Fund. the gambling community, on the other side, ensures that funds from the lottery are factual and timely.
Camelot still manages the UK's national lottery despite its 28-year tenure. The tenure will end after Allwyn is officially awarded the fourth national lottery license.
License Suspended
This was also after the Commission officially announced that it preferred Allwyn as its preferred applicant. Camelot and IGT, its technology provider, did not take this well and challenged the matter in court.
Camelot and IGT argued that Commission was wrong and did not appear clear. They also argued that the Commission owed them a good explanation of why their application was not considered.
The case led to the High Court suspending the licensing decision. However, after reports that the money was for good causes and that the case would take a long thus, delaying the funds in their function.
Due to this, Camelot withdrew its challenge in court in September. This eventually removes the obstacle that Allwyn had in receiving the license.
However, Camelot said it would still go on with a compensation claim. However, according to the news this week, Allwyn is in talks over Camelot's acquisition. This news has placed doubt over the future of Camelot's compensation claim.
Sky News has cited from a source close to the talks that Allwyn had some open talks with OTPP (Ontario Teachers Pension Plan), who are the owners of Camelot. The talks are on a £100M deal.
Trusted sources have said that the talks could agree in weeks. According to the sources, the agreement could lead to AllWyn taking over Camelot's entire operations in the UK. This includes the current operations that will go up to February 2024, when Allwyn is expected to take over the operation.
Allwyn responded by stating that the talks were true but also added that any deal is subject to regulatory approvals.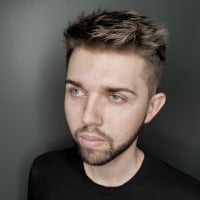 Nerijus Grenda is a prolific contributor to the GoodLuckMate site. With a deep understanding of the online casino industry, gained from his own experience as an avid player, he offers valuable insights on what sets the best casinos apart from the rest. As a writer, Nerijus shares his expertise through expert analysis and thoughtful commentary on various topics related to online gambling, including casino reviews, game guides and industry trends.