Videoslots Casino is here with another innovative and creative way that players can use to win amazing cash prizes. This time, it's called The Wheel of Jackpots. All you have to do is spin the wheel and stand by to win various jackpot prizes. Keep reading to find out more!
What is The Wheel of Jackpots?
The Wheel of Jackpots from Videoslots is a collection of three progressive jackpots that offer you a chance of winning a substantial amount of money by gambling on the site. They are:
Mega Jackpot

Major Jackpot

Mini Jackpot
Similar to other progressive jackpots, the amount in question for every jackpot category will vary every week depending on the amount of money placed as bets by players. So, how do you get a chance of winning either jackpot? Well, you need to win a spin and with a single spin, you will get to spin one of the nine wheels available.
To get a spin, however, you need to complete certain achievements in the "My Achievements" section. Completing these achievements will earn you a trophy and each trophy comes with varying spins. In that case, the more achievements you complete the more spins you earn, and the more chances of winning the jackpot.
The Videoslots Achievements
To complete achievements, you need to play various slot games on the platform. Some of these achievements include wins on slots, a mega win, or even a small win. Once you complete these achievements, they will appear in the "My Achievements " section. With that said, it's recommended you play multiple games to complete more achievements.
Keep in mind, the spin value doesn't affect how much a spin contributes to the achievements. Low-value spins will also help you reach the same achievements. In fact, playing with low bets is the best strategy since you can play more games and achieve more trophies.
The Wheel of Jackpots: Games
Videoslots offers two types of game wheels. The Blue Wheel and the Red Wheel. Under the achievements section, you will see which trophies you've won and for which game wheel. Each wheel has different prizes and once you win a free spin, you will win a prize on wheels. These prizes include tickets to various jackpots, free spins, and free play money.
To win a spin in the Blue Wheel, you need to win the hidden spins available behind the random trophies in any game. Once you win all trophies in a game, you will have access to the Red Wheel. There's another wheel known as the "Global Wheel" accessible once you win the Green Wheel rewards. These rewards are hidden behind various trophies including Activity, Weekend Booster & Clashes, and Spins & Wins.
The Wheel of Jackpots: Prizes
Players have a chance of winning various prizes in the wheels above but you must note that not all prizes will be available on all wheels. Some of the prizes available include jackpots, free cash, free spins, and battle tickets. You can win rewards to higher XP Wheels regardless of your XP level.
Every wheel will come with the symbol "jackpot" on it. Should the spin stop on this symbol, you will receive a spin on a higher XP wheel. That means you have a chance of winning more valuable prizes.
Is the Videoslots Wheel of Jackpots Worth it?
This addition is another attempt at attracting new players and retaining existing ones. Look at it as a loyalty bonus that comes as a result of trying out different games. Therefore, if you are the type that loves adventure, this one's for you with the added advantage that you stand a chance of winning a jackpot prize.
With that said, you want to register as a player at Videoslots, make a deposit, and start your journey to claiming one of the jackpots. There's something for everyone considering the operator stocks titles from top developers such as NetEnt, Leander Games, Yggdrasil, Microgaming, and NYX, just to mention a few.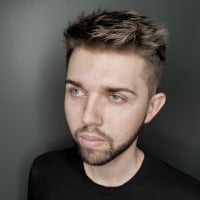 Nerijus Grenda is a prolific contributor to the GoodLuckMate site. With a deep understanding of the online casino industry, gained from his own experience as an avid player, he offers valuable insights on what sets the best casinos apart from the rest. As a writer, Nerijus shares his expertise through expert analysis and thoughtful commentary on various topics related to online gambling, including casino reviews, game guides and industry trends.