Are you a night owl that enjoys late-night gaming? If so, B-Bet Casino has just the promotion for you. The casino runs three exclusive bonuses from 00:00 to 09:00 CET every Monday. These night bonuses range from deposit match offers to free spins, all between those late-night hours. There is so much more on offer across the B-Bet Casino site as well, with slot tournaments and midweek deals to take advantage of. So, let's get into the details of the "What a Night" offer and show you precisely what you can claim during the early hours of Monday.
Three Casino Offers in One Night
You get access to three exclusive bonus offers during the course of nine hours, and you can claim all three quickly or take your time and stagger them out (providing you can stay awake long enough!). So, what are the three offers in question here?
The first is based on a 10% deposit match bonus, and this provides you with up to €200 in bonus money. You'll need to deposit €2,000 to max out the offer, but the opportunity is there for the high rollers if they wish to go big. The second offer is similar, but this time it's a 15% deposit bonus deal. Again, you can claim a maximum of €200 in bonus money for those with the required spending power. The terms and conditions are not visibly clear on the page, so you will need to hit the general bonus rules link to uncover all the main information.
The third and final offer requires yet another deposit. But instead of bonus money, you'll get 15 free spins to use on the Lucky Grace and Charm slot from Pragmatic Play. You'll need to deposit three times to retrieve those free spins. So, make sure to calculate whether you can afford to meet all the minimum deposit limits before you jump into the promotion. The general terms state that you can withdraw a maximum of €50 from these spins as well. Not a huge amount, but it's better than nothing!

B-Bet Casino's Buy-Off Option
The terms and conditions are relatively straightforward. However, as mentioned, you will need to click through to the general bonus rules to pick up the details. To claim a B-bet bonus, you need to make a deposit of €20 or more. Wagering requirements are set to 60x for the spins and bonus money. So, you may have a large amount of wagering to get through to free up your winnings.
The most exciting rule we noticed was the "Buy-Off" option. At B-Bets Casino, you can request a withdrawal in relation to the wagering requirements you have currently played through. If you've only played through 70% of your total wagering requirements, you can request that amount and forfeit the rest, which goes back to B-Bets. It's a clever way to gain some profit from the bonus, especially if your luck is starting to fall away!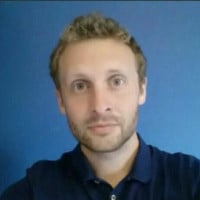 Steven is GoodLuckMate's casino veteran, having started in the industry in 2007! Although he knows everything about online gambling, it's sports betting that is his true passion. Additionally, he's not only our go-to writer for casino reviews, but he's also the one keeping the closest eye on iGaming companies, so he always knows what they are going to do next.