The US gaming market has been experiencing quite an expansion! First, the lawmakers finally decided to tackle the issue of online gaming regulation. Second, we have seen more and more companies entering the market. One that is pretty determined to grab its slice of cake is White Hat Gaming Limited. The platform giant became available in Tennessee and Arizona just a day apart! However, those are not the only states where customers can get the White Hat experience. The company is also present in Michigan, Indiana, Illinois, Virginia, New Jersey, and Colorado.
Rapid US Expansion
White Hat Gaming has been experiencing a rapid expansion all across the world in just a few months. In Tennessee and Arizona, it will offer the same type of service as elsewhere in the States. It is primarily focused on promoting its two portfolio highlights - PAM and its Seamless Travelling Wallet.
The player account management interface is based on its own proprietary technologies. It offers companies both the hosting and hardware necessary to optimize the user experience. The fact it is made in-house allows a certain level of flexibility and agility. A big part of the platform is cloud-based, which promises seamless operations without much hassle.

Seamless Travelling Wallet is a combination of PAM and payment platform, which allows customers easy and simple login and payments, no matter which state they are in at the moment. But why is that important? Well, different states have different restrictions regarding different types of gambling. Thanks to the Seamless Travelling Wallet, both gamers and the company can be sure no laws are breached. The main benefits for customers are that their funds, bonuses, and gaming history are easily traced and managed.
Besides these two features, White Hat also offers in-house cashier, marketing solutions, license, and compliance, as well as customer support. As far as the technical part of the platform goes, regular updates and game integrations are done by a team of specialists who can add new games on a regular basis.
Next Big Step for White Hat Gaming
Despite its growing presence, White Hat Gaming shows no intentions to stop. It is currently in the process of licensing in several states like Iowa, Louisiana, and North Carolina, with more to follow. The goal of the company is to offer casino and sportsbook gaming in each and every individual state. It will apply for the local license as online gaming laws are passed and come to power.
White Hat Gaming is not only focused on conquering US markets. Earlier this year, it acquired titles belonging to four premier studios to add them to its White Hat Studios interface. The catalog includes more than 200 slots and 50 Megaways titles, with new ones being added every week.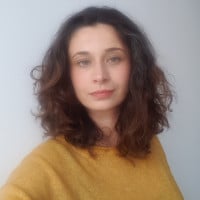 Borina Kopcic Pandur is a skilled and imaginative writer with years of experience in the gambling industry. As a writer for GoodLuckMate, she specializes in crafting detailed and engaging casino reviews that offer a fresh perspective on online gambling. With her unique writing style and profound industry knowledge, she provides readers with expert evaluations and insightful perspectives.