The popular English bookmaker and casino operator, William Hill could be fined by the United Kingdom Gambling Commission. The company provided incorrect data to the authority. The data was to provide updates on gambling habits in the pandemic. Providing incorrect data has led to the commission delaying further updates.
An In-depth Analysis of Gambling During the Covid-19 Pandemic
Like many other countries, the UK has seen an increase in gambling figures as a result of the Covid-19 pandemic. Recent figures released showed that there was an increase in all age groups, including most notably, those over the age of 65.
An analysis of the impact of customer spending during the pandemic has been ongoing since March 2020. The Gambling Commission has provided regular bulletins throughout the pandemic. These have covered how much money has been spent by gamblers at big companies.
In December 2021, however, the commission reported that it had received some incorrect data from William Hill. Because of this, the company has had to retract some of its findings and it will not be providing an update until February. These updates provide insight into gambling habits in the pandemic. They also show the potential impact of lockdowns.

Possible Punishments for William Hill
The regular updates from the Gambling Commission are viewed as an important source of information for academics, government officials, and health officials. The bulletins would analyze and deliver data from around 80% of the industry's top operators. They would assess the gambling habits and spending of the customers and look at the impact of the pandemic.
The incorrect data that has been provided by William Hill will now be reviewed by the Gambling Commission. There are several possible consequences of these submissions. Firstly, the UKGC has the power to suspend or revoke an operator's license. This is often reserved for the most extreme cases and is not likely to be the case for William Hill.
However, the organization will regularly hand out financial punishments for those who have breached its rules. This is the most likely outcome for William Hill. This would make William Hill the second big-name operator to receive a potential fine in 2022. The first is SkyVegas, which faces a penalty for sending out promotional e-mails for free spins to those recovering from gambling addiction.
This potential fine comes during a time of change for William Hill. The bookmaker has been taken over by 888 Holdings in a deal worth $2.2bn. The operator was previously owned by the American-based company, Caesars Entertainment.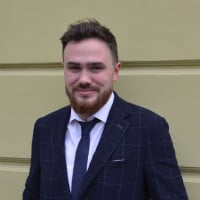 Liam is a skilled writer and journalist, highly regarded for his perceptive examination of the gambling industry. He specializes in online casinos and sports betting, and his work has been published in top-tier publications. Here at GoodLuckMate, Liam covers the latest industry news and has also authored various gambling guides, offering both beginners and experienced players in-depth analyses of games and strategies.