Three businesses operated by William Hill have been hit with a record combined £19.2 million fine by the United Kingdom Gambling Commission. The fines are in relation to social responsibility and anti-money-laundering failings. This is the biggest fine ever handed out by the UKGC.
License Suspension Was Discussed
The settlement is broken down into three fines. William Hill's main website, williamhill.com, will pay £12.5m, Mr Green will pay £3.7m, and William Hill Organisation Limited will pay £3m. The latter of these operates over 1,300 locations around the UK.
The Gambling Commission's chief executive, Andrew Rhodes, said that the failings were so severe that the commission considered suspending William Hill's license. In a statement on the UKGC website, the findings were described as widespread and alarming.
This move would have shaken the UK gambling industry, and Rhodes said that it didn't happen because William Hill quickly recognised the failings. They said the operator had worked closely with the Commission since the investigation.
Multiple Failings
The fines were issued as a result of multiple anti-money laundering and social responsibility failings. A full list of the failings was published as part of the report on the United Kingdom Gambling Commission's website.
A list of social responsibility failings highlighted the operator's failure to check in on multiple customers. In one example, a customer was able to open a new account and spend £23,000 in 20 minutes with no checks being carried out. A similar case saw a customer spend £18,000 in 24 hours before they were checked.
Other failures focused on the operator not applying a 24-hour delay between receiving a request to increase a credit limit and granting it. One customer was able to place a £100,000 bet straight after requesting an increase from £70,000. One of the more alarming failings saw 331 customers gamble despite entering Mr Green's self-exclusion scheme.
Anti-Money Laundering Failures
There was also a list of anti-money laundering failures published by the Commission. The list highlighted several instances where customers had been able to deposit large amounts of money without making the appropriate checks.
In one instance, a customer was able to deposit and lose £70,134 in a month, with another losing £38,000 in five weeks. The operator had also failed to request proof of funds for a customer that had placed £19,000 in a single bet and didn't request identification from a customer that had staked £39,324 in 12 days.
In a statement, William Hill said that the group shares the Commission's commitment to improving the standards across the industry and that it would work with the commission to achieve this.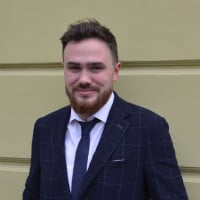 Liam is a skilled writer and journalist, highly regarded for his perceptive examination of the gambling industry. He specializes in online casinos and sports betting, and his work has been published in top-tier publications. Here at GoodLuckMate, Liam covers the latest industry news and has also authored various gambling guides, offering both beginners and experienced players in-depth analyses of games and strategies.