It's time to grab your well-deserved vacation and experience 12 nights of fun, bliss, and excitement with the CasiGO Casino Grand Prix Riviera Cruise promotion. In total, the main prize is worth more than €7,000! Plus, by playing the popular Microgaming jackpot slot Mega Moolah you have the chance to win real-world prizes worth up to a whopping €75,000. Not only that, but there's not one but a total of 12 double cruise trips available, so that's multiple chances to win it!
More Information on the Promotion
How does this work, then? Well, every week, there are double cruise tickets available that take you aboard The Crystal Symphony for the long-awaited Prix Riviera Cruise 2021. All guests will be hosted by the CasiGO Casino team and experience one of the most legendary sporting events in the world, the Monaco Grand Prix! Not only this, but you also get weekly prizes on the way to grabbing the Grand Prix Riviera Cruise ticket. Intrigued? Let's find out more…
Here's how you can take part in this thrilling promotion:
Every week, the casino will send you a notification about the random draw prize giveaway to your email inbox, so be sure to keep an eye out for that

Then, you can use the information given in the email to win tickets

To better your chances of winning, you have to check the email used to sign up at CasiGO, as this might include a secret game that you can play for that week

This will reward you with triple tickets once you play that secret game
Note that there is a Progressive Kicker prize available from 2 November 2020 and 28 February 2021. For this, you need to hit the Mega Moolah progressive jackpot to be given a bunch of real-world prizes (or the cash equivalent) on top of the big win. So, this is a truly amazing offer!
How to Qualify
If you want to qualify for the draw entry into the Grand Prix Riviera Cruise and the weekly prize draw, you should follow the steps below.
Wager at least €50 during the promotion period – i.e., before 28 February 2021

Every €50 you wager will earn you a ticket into the prize draw for that week

This will lead to two draws. The first draw determines whether you win the cruise ticket while the second draw will give you the weekly real-world prize

Each draw is random and takes place each Monday before 28 February 2021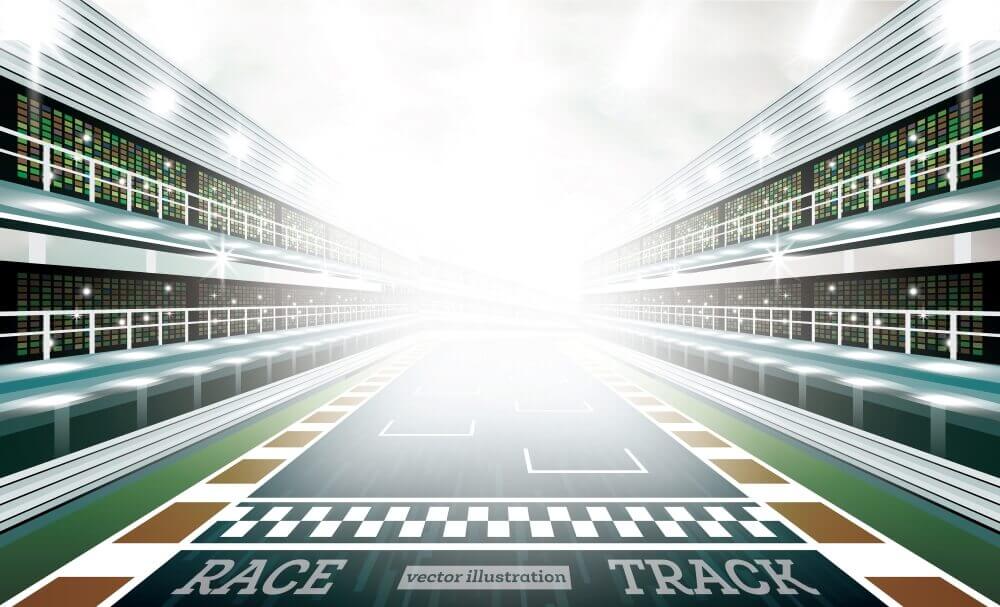 Stops On the Grand Prix Riviera Cruise
You're probably wondering where you'll get to go if you win the Grand Prix Riviera Cruise tickets! For 12 nights, you get to visit Italy, Monaco, France, and Spain. Here is the full itinerary:
May 18 Rome (Civitavecchia), Italy

May 19 Florence (Livorno), Italy

May 20 Florence (Livorno), Italy

May 21 Portofino, Italy

May 22 Monte Carlo, Monaco

May 23 Monte Carlo, Monaco

May 24 Ajaccio, Corsica, France

May 25 Cruising, The Mediterranean

May 26 Ibiza Town, Ibiza, Spain

May 27 Palma de Mallorca, Spain

May 28 Valencia, Spain

May 29 Barcelona, Spain

May 30 Barcelona, Spain
The best thing about the Grand Prix Riviera Cruise promotion is the fact that it doesn't only offer you chances to go on a 12-day cruise in Europe, but it will also reward you with weekly real-world prizes if you're lucky. You can wager your €50 on any slot game, but winning the Mega Moolah jackpot will, of course, make things even better. Head to CasiGO for more info. And good luck!

Out of all the writers at GoodLuckMate, Samuel is hands-down the one who reviews and tests the most video slots on a weekly basis. So, if there's anyone who knows which games are worth spinning (and which are not), it's him. He's also lurking around online casinos constantly to find the best offers and campaigns, which means he's one of our go-to bonus experts.