Fantasy football has been a popular pastime for football fans in recent times. But now Bethard is bringing the excitement to its platform with a huge €1.15m prize pool on offer. It's a season-long promotion, so you'll need to create your own manager's strategy to pick and control your fantasy football team. Choose your team, make your weekly substitutions, and keep track of your points total all on the site. It's a pay-to-enter competition, and all the details are displayed clearly, so let's outline the key areas and show you what you need to do to get involved.
Pick Your Squad & Research
If you have ever played fantasy sports before, then you'll feel right at home at Bethard's fantasy homepage. You can choose your squad name, search players, set captains, and vice-captains, and spend your €100 million transfer money as you wish. There are a few rules, though, and you can view these via the "Details" tab in the menu. For example, you can only pick three players from one team, and you must not go over that €100 million budget, so pick wisely.
Some people spend hours analyzing, resetting, and fine-tuning their squads. Others prefer to leave things down to fate and simply hit the Autocomplete button to fill out the squad with a random team. The choice is yours, but to make things official, you will have to pay the €23 entry fee to start earning points. When you consider that this is a season-long tournament that covers 5,000 prizes in total, then that €23 fee could well be a worthwhile investment.

How Can I Get Amongst the Prizes?
A knowledge of football is perhaps the best way to ensure you get in and amongst the cash prizes in this sports promotion. Following the weekly fixtures and keeping on top of which players are performing the best will help you pick the best possible teams. Using your substitutions sensibly and planning for the coming weeks has also shown to be a helpful tactic when racking up the most points.
A special rule found within the Bethard terms and conditions should also be noted. Every user has the chance to enter up to 100 teams. Now, we can see how this would be costly at €23 a time, but there would be no harm in running a handful of teams if your budget allows.
Bethard's fantasy premier league is a unique casino offering that should attract a lot of attention. There are still plenty of spaces left, and you can still join in even though the season has already started. Over 5,000 cash prizes are on offer, the smallest being double that of your entry fee. So, if you know your football, then this is your chance to prove it and make some money.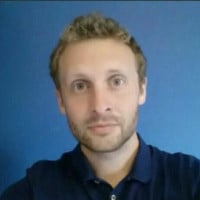 Steven is GoodLuckMate's casino veteran, having started in the industry in 2007! Although he knows everything about online gambling, it's sports betting that is his true passion. Additionally, he's not only our go-to writer for casino reviews, but he's also the one keeping the closest eye on iGaming companies, so he always knows what they are going to do next.