Disclosure: GoodLuckMate is reader-supported. We may earn a commission if you sign up to a casino via links on our site. Find out more.
Andreas' Casino Experience
While Andreas was earning his living with online poker, he was able to acquire extensive knowledge of numerous table games and card games. He is an expert when it comes to Texas Hold'em, especially cash games. But Omaha and other variants of the game are no strangers to him either. This enabled him to quickly learn from a gamer's perspective how to make the most out of bonus offers from poker sites and online casinos – and how to use them to his advantage.
After getting a job at LeoVegas in 2014, he quickly learned the internal structures of the iGaming industry and gained firsthand insight into what happens on the other side of the curtain. In his role as a risk analyst, he was primarily concerned with protecting the casino from fraudulent players and preventing high-risk financial transactions. Later on, he joined the industry giant PokerStars, where his previous knowledge of online poker turned out to be a useful asset.
Another chapter concerned his work for the German sport betting market leader, Tipico. There, Andreas dealt with contractual matters in the franchise area of ​​the company and the associated regulations and legal requirements. This enabled him to acquire valuable knowledge about the German-speaking market. The experience proved to be extremely useful in later life, as he soon began working as a freelance writer for online casinos, game developers, and affiliates.
About Andreas
Andreas is a German expatriate who currently lives on the sunny Mediterranean island of Malta. Malta has been his home since 2012, and he is now using it as a home base. In his free time, he likes to regularly explore the most remote corners of the world, play guitar, and devote himself to numerous sporting activities – such as skiing, climbing, and scuba diving.
His career as a freelance writer was supposed to be a temporary thing while he was on a multi-year trip across Asia. However, after his return, it quickly turned out that he took a lot of pleasure in freelance writing and found that his services were appreciated by many companies.
Latest content from Andreas Schmidt
Get to know the GoodLuckMate team and find out why you can trust their casino reviews, game guides, and much more!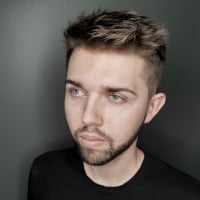 Nerijus Grenda – CEO & Founder
Casino & Games Expert
Read more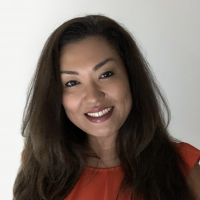 Eve Luneborg – COO
Casino, Industry, Payments & Games Expert
Read more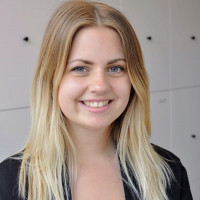 Emma Sjökvist – Head of Content
Casino, Industry & Games Expert

Sandra Wijkander – Head of Operations
Casino & Industry Expert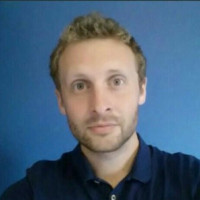 Steven Ford – Writer
Casino, Industry & Sports Expert
Read more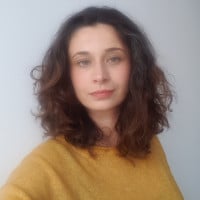 Borina Kopcic Pandur – Writer
Casino & Industry Expert
Read more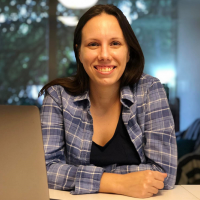 Milena Petrovska – Writer
Casino & Industry Expert
Read more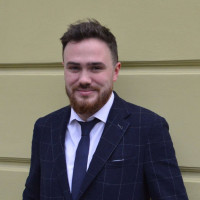 Liam Hoofe – Writer
Casino, Sports & Games Expert
Read more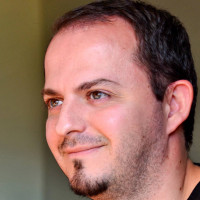 Andrej Trajkovski – Writer
Slots & Games Expert
Read more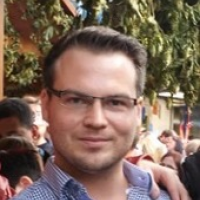 Andreas Schmidt – Writer
Casino, Poker, Payments & Industry Expert
Read more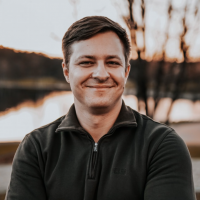 Arturas Pileckis – SEO Assistant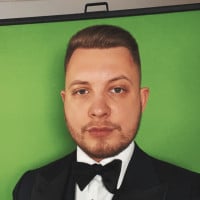 Arnas Dubosas – Slots Tester & Streamer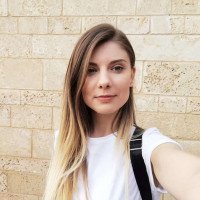 Jelena Popošilov – Content Manager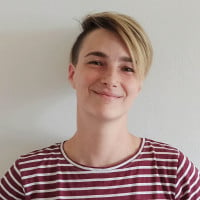 Marina Grujic – Content Manager
We're here to answer any questions you might have
We Look Forward to Hearing From You
General site questions
Do you have any questions regarding our site? How to use the casino filters, where you can find the information or guides you're looking for, or something else? Let us know and we'll be happy to help you out!
Provide us with feedback
If you have any feedback for us regarding our site we'd love to hear it. Is there something you really like, something you think we could do better, or do you have any thoughts on how we can make the site more user-friendly? Let us know as we take all feedback we get into consideration for future improvements of the site.
Promote your casino
Are you representing a casino that you'd like us to add to the casino reviews on our site? Get in touch and we'll be glad to hear from you.
Report a casino
If you're experiencing issues with a casino we'll be glad to help you out. We have casino experts who know which rules and regulations casinos need to follow according to their licensing jurisdiction, so if you think a casino is in violation of any of these rules, we'll do our best to help you sort it out!
Report an error
Is there something on our site that isn't working as intended, or have you found a mistake we've made? Please let us know so we can fix it asap!
Tell us your winning story
Nothing makes us happier than to hear about great winning stories from our readers. So if you've hit it big on a slot, won a jackpot or bet and won against next to impossible odds, we'd be super excited to hear about it!
GoodLuckMate Ltd.
Mailing address:
34 Wied Ghomor Street, St. Julians STJ2043, Malta
Get in touch
If you have any issues with a casino, you want to provide us with feedback or tips on what we should write about, if you want to have your casino reviewed on our site, if you'd like to work with us, or if you just want to say hi, we'd love to hear from you. Use the contact form to send us an email or get in touch through our live chat.