Meet the GoodLuckMate Team
To ensure that you can always trust the information you find on the GoodLuckMate site, we've collected a team of industry experts and writers. Collectively, we have decades of experience in the iGaming sector. Our individual backgrounds and experiences ensure that we have the right people to cover any and all aspects of online gambling. From professional players to former online casino employees – we have it all!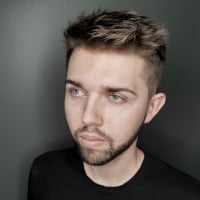 Casino & Games Expert
Nerijus is more than just GoodLuckMate's Founder and CEO – he's also one of the most prolific contributors to the site with casino reviews, game guides, and in-depth articles. His industry expertise is built upon being an avid player himself, and when it comes to online casinos, he truly understands what differentiates the pick of the bunch from the rest of the pack.
Read more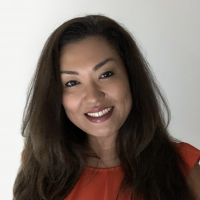 Casino, Industry, Payments & Games Expert
As GoodLuckMate's COO, Eve does a bit of everything. All though there are plenty of administrative tasks on her to-do list, she always finds time to do some writing as well. She started her casino journey back in 2014 at a leading online casino and knows the industry inside out. She keeps a keen eye on what's new in iGaming, and one of her many specialties is payments.
Read more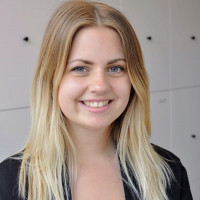 Emma Sjökvist – Head of Content
Casino, Industry & Games Expert
Emma is the Head of Content at GoodLuckMate, so she is the one making sure we have all the articles, reviews, and guides our readers are the most interested in. She has been working within the iGaming industry ever since 2013 when she joined one of the most reputable online casinos in Malta, and thus she knows almost all there is to know about how casinos operate.

Sandra Wijkander – Head of Operations
Casino & Industry Expert
As GoodLuckMate's Head of Operations, Sandra is making sure that what goes on behind the scenes on our site is working smoothly and efficiently. With 7 years of experience working at an online casino, she has plenty of in-depth knowledge about anything iGaming related. This is also why she's the go-to person whenever someone has any questions about the nitty-gritty details of the industry.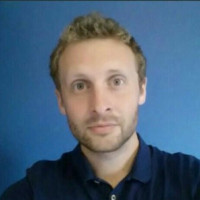 Casino, Industry & Sports Expert
Steven is GoodLuckMate's casino veteran, having started in the industry in 2007! Although he knows everything about online gambling, it's sports betting that is his true passion. Additionally, he's not only our go-to writer for casino reviews, but he's also the one keeping the closest eye on iGaming companies, so he always knows what they are going to do next.
Read more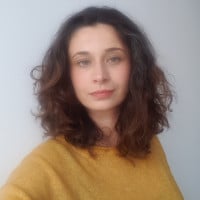 Casino & Industry Expert
Borina has been writing about the iGaming industry since 2015 and takes a particular interest in reviewing online casinos. She also has a true passion for playing at various online gambling sites. Plus, keeping up-to-date on everything within the sector has become second nature to her – this makes Borina a valued contributor in the news section at GoodLuckMate.
Read more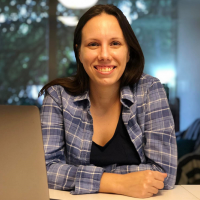 Casino & Industry Expert
Milena is second-to-none when it comes to researching, reviewing, and recommending top online casinos. She stops at nothing when it comes to getting all of the facts and figures straight in each of her expert reviews. Plus, having worked as a writer within the iGaming industry since 2014, Milena has seen it all and is familiar with every aspect of online casinos.
Read more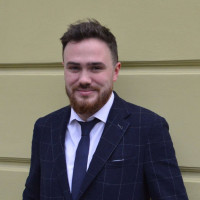 Casino, Sports & Games Expert
Liam is one of the casino and sportsbook experts at GoodLuckMate, so testing and reviewing multiple sites is his true calling. Additionally, he follows everything happening within the iGaming industry, especially within sports and betting. Liam is also an expert on casino games and providers – he always knows what each of the different developers are cooking up.
Read more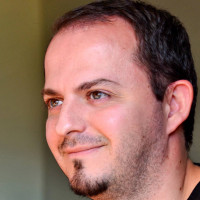 Slots & Games Expert
No one at GoodLuckMate keeps a closer eye on new slot releases than Andrej. Every single week he reviews the latest slots so that our readers know what to expect when trying out any of the new games found at online casinos. He's even listing his own personal favorites in his weekly blog post.
Read more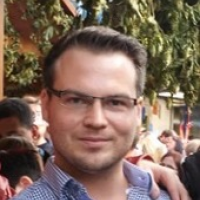 Casino, Poker, Payments & Industry Expert
Andreas is our go-to guy for anything related to poker or in-depth guides. He's not only a former professional poker player, but he's also been working within the iGaming industry itself since 2014. Casino, Poker and Sports Betting are his main areas of expertise, in addition to anything and everything related to payment processes at online casinos.
Read more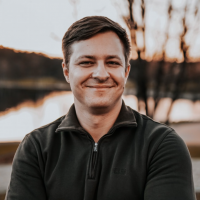 Arturas Pileckis – SEO Assistant
In addition to helping our management team in various capacities, Arturas is GoodLuckMate's very own SEO Assistant – this means that he's our go-to guy whenever we want to make sure that all the search engines can find our articles so that in turn our readers can find them as well. Researching, optimizing, and executing, it's all in a day's worth of work for Arturas.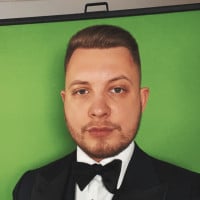 Arnas Dubosas – Slots Tester & Streamer
Arnas is perhaps better known as MrGoodLuckMate – his handle on Twitch. That means he's always testing the latest and greatest online slots and table games every day, so followers can find the perfect release. He has a knack for finding awesome bonus features, and through his live streams, he's inviting everyone to join him while he's chasing those big wins!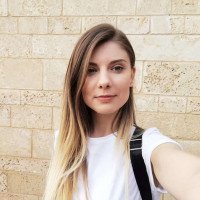 Jelena Popošilov – Content Manager
Whenever you're reading one of our slot reviews or trying one of the thousands of free slots we have available, the chances are that Jelena is the one that has uploaded it, added the games, and made the whole page look at good as can be. She's constantly updating our slots, making sure that they are factually correct, trustworthy, and appealing to a diverse audience.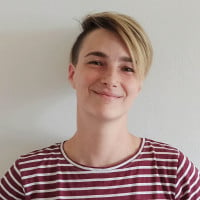 Marina Grujic – Content Manager
With hundreds of new articles finding their way onto the GoodLuckMate site weekly, Marina is always busy. Casino reviews, game guides, news articles – you name it, she's our main go-to person for uploading and optimizing them. In addition, she's keeping a close eye on any changes from the casinos or within the iGaming industry to ensure we always have up-to-date information on our site.
We're here to answer any questions you might have
We Look Forward to Hearing From You
General site questions
Do you have any questions regarding our site? How to use the casino filters, where you can find the information or guides you're looking for, or something else? Let us know and we'll be happy to help you out!
Provide us with feedback
If you have any feedback for us regarding our site we'd love to hear it. Is there something you really like, something you think we could do better, or do you have any thoughts on how we can make the site more user-friendly? Let us know as we take all feedback we get into consideration for future improvements of the site.
Promote your casino
Are you representing a casino that you'd like us to add to the casino reviews on our site? Get in touch and we'll be glad to hear from you.
Report a casino
If you're experiencing issues with a casino we'll be glad to help you out. We have casino experts who know which rules and regulations casinos need to follow according to their licensing jurisdiction, so if you think a casino is in violation of any of these rules, we'll do our best to help you sort it out!
Report an error
Is there something on our site that isn't working as intended, or have you found a mistake we've made? Please let us know so we can fix it asap!
Tell us your winning story
Nothing makes us happier than to hear about great winning stories from our readers. So if you've hit it big on a slot, won a jackpot or bet and won against next to impossible odds, we'd be super excited to hear about it!
GoodLuckMate Ltd.
Mailing address:
34 Wied Ghomor Street, St. Julians STJ2043, Malta
Get in touch
If you have any issues with a casino, you want to provide us with feedback or tips on what we should write about, if you want to have your casino reviewed on our site, if you'd like to work with us, or if you just want to say hi, we'd love to hear from you. Use the contact form to send us an email or get in touch through our live chat.