Disclosure: GoodLuckMate is reader-supported. We may earn a commission if you sign up to a casino via links on our site. Find out more.
Author's Bio
Liam trained and qualified as a journalist in 2013 and has been working as a writer ever since then. His background is in sports journalism and he has worked with various well-known sports brands including the likes of Football Fancast, Sportskeeda, and many more. This eventually led Liam into the world of sports betting which in turn, introduced him to the wonderful world of online casinos. This experience of the sports betting world has lent itself very well when it comes to understanding the needs of gamblers.
He then turned his hand to writing online casino reviews and has been hooked ever since. He works freelance and reviews payment methods, slots, casinos, and more here at GoodLuckMate.
Liam's Casino Experience
Liam spent the majority of his early writing career working as a sports and entertainment journalist. His love for all things football led him into a job as a football tipster, which was his first taste of the gambling industry and all that it had to offer. After spending several years working as a tipster, Liam found himself creating content for other areas in the gambling world. Before he knew it, he was up late at night reviewing casinos and spinning slots for hours on end.
Liam has spent time working with various gambling-related companies including the likes of Prime Gaming, and many others. He has experience writing casino reviews, gambling guides, slot reviews, and more and is knowledgeable about gambling regulation in various different countries. He has been working with us at GoodLuckMate since early 2020 and spends the majority of his time writing for the site.
About Liam
Liam is a British ex-pat who lives in Prague, the capital of the Czech Republic. He originally moved there in early 2016 and instantly fell in love with the city. When he's not working for GoodLuckMate, Liam is working part-time as a teacher and a lecturer teaching philosophy and English literature to disgruntled Czech teenagers. In his spare time, Liam loves watching his beloved hometown football club, Shrewsbury Town FC, reading, drinking copious amounts of tea, and occasionally reviewing movies.
Liam's other main hobby is traveling. He has spent much of his life living in foreign countries and is constantly trying and failing to learn new languages, much to the amusement of his students and friends.
He started working freelance in 2013 immediately after graduating from University. A string of happy coincidences led him to discover the world of gambling back in his mid-twenties and he has never looked back since.
Latest content from Liam Hoofe
Get to know the GoodLuckMate team and find out why you can trust their casino reviews, game guides, and much more!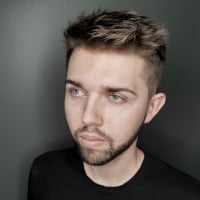 Nerijus Grenda – CEO & Founder
Casino & Games Expert
Read more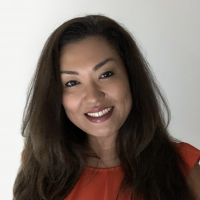 Eve Luneborg – COO
Casino, Industry, Payments & Games Expert
Read more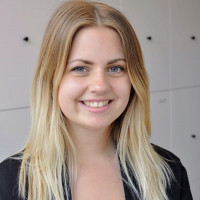 Emma Sjökvist – Head of Content
Casino, Industry & Games Expert

Sandra Wijkander – Head of Operations
Casino & Industry Expert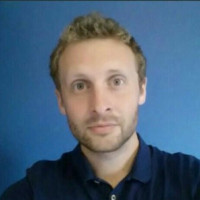 Steven Ford – Writer
Casino, Industry & Sports Expert
Read more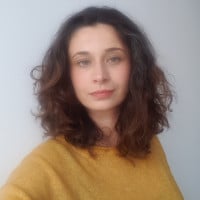 Borina Kopcic Pandur – Writer
Casino & Industry Expert
Read more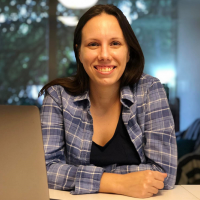 Milena Petrovska – Writer
Casino & Industry Expert
Read more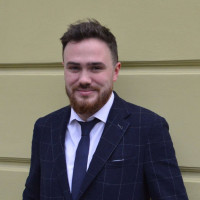 Liam Hoofe – Writer
Casino, Sports & Games Expert
Read more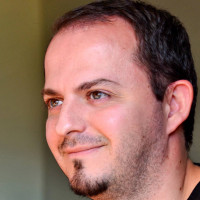 Andrej Trajkovski – Writer
Slots & Games Expert
Read more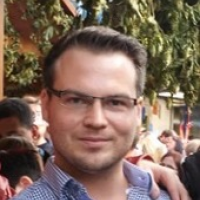 Andreas Schmidt – Writer
Casino, Poker, Payments & Industry Expert
Read more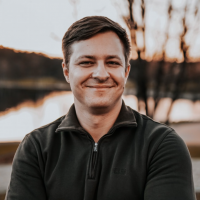 Arturas Pileckis – SEO Assistant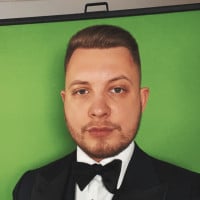 Arnas Dubosas – Slots Tester & Streamer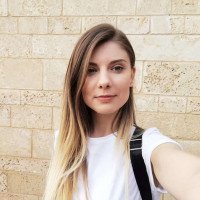 Jelena Popošilov – Content Manager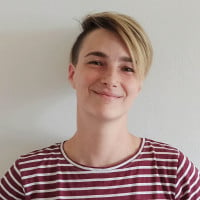 Marina Grujic – Content Manager
We're here to answer any questions you might have
We Look Forward to Hearing From You
General site questions
Do you have any questions regarding our site? How to use the casino filters, where you can find the information or guides you're looking for, or something else? Let us know and we'll be happy to help you out!
Provide us with feedback
If you have any feedback for us regarding our site we'd love to hear it. Is there something you really like, something you think we could do better, or do you have any thoughts on how we can make the site more user-friendly? Let us know as we take all feedback we get into consideration for future improvements of the site.
Promote your casino
Are you representing a casino that you'd like us to add to the casino reviews on our site? Get in touch and we'll be glad to hear from you.
Report a casino
If you're experiencing issues with a casino we'll be glad to help you out. We have casino experts who know which rules and regulations casinos need to follow according to their licensing jurisdiction, so if you think a casino is in violation of any of these rules, we'll do our best to help you sort it out!
Report an error
Is there something on our site that isn't working as intended, or have you found a mistake we've made? Please let us know so we can fix it asap!
Tell us your winning story
Nothing makes us happier than to hear about great winning stories from our readers. So if you've hit it big on a slot, won a jackpot or bet and won against next to impossible odds, we'd be super excited to hear about it!
GoodLuckMate Ltd.
Mailing address:
34 Wied Ghomor Street, St. Julians STJ2043, Malta
Get in touch
If you have any issues with a casino, you want to provide us with feedback or tips on what we should write about, if you want to have your casino reviewed on our site, if you'd like to work with us, or if you just want to say hi, we'd love to hear from you. Use the contact form to send us an email or get in touch through our live chat.