Disclosure: GoodLuckMate is reader-supported. We may earn a commission if you sign up to a casino via links on our site. Find out more.
Mobile Casinos
If you look back 10, or even 5 years in time, finding a decent mobile casino wasn't that easy. Very few casinos actually had websites you could use to play from a mobile or tablet, many required you to download an app in order to play from your phone, and not many casinos had apps at all. However, times have changed, and finding a mobile casino couldn't be easier. Actually, the only thing you need to play these days is an active internet connection and a web browser, and you can play at virtually any online casino you want. But, this isn't to say that there aren't some casinos that are better than others for those of us who prefer to play on smaller handheld devices.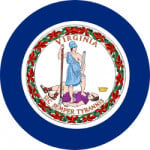 Our American Players' Favorite Mobile Casinos - With Ratings! Updated March 2021
More information about Mobile Casinos
The easiest and most hassle-free way to play at online casinos using a mobile device is to simply play directly from your browser. It doesn't matter if you prefer Chrome, Edge, Opera, Firefox or any other browser, you can simply use the normal url for the casino and start playing. There are almost no casinos that still require you to download software to be able to play, and the websites themselves adjust to your screen, thanks to HTML5. Some casinos still have a separate mobile url that usually starts with m. or mobile., but if this is the case, you'll be redirected automatically, so you can still search for and enter the normal casino url to find a casino.
Regardless of whether you're playing from one of the smallest smartphones on the market, a plus-sized mobile model or even a tablet, the site will automatically adjust to fit. This works on all operating systems. It makes no difference which operating system you use — Android, Windows, iOS or anything else — the mobile casino will still be accessible. All slots and live table games will load directly in your browser, and the only thing you'll notice is that the buttons and the menu might be placed a bit differently in the games and the casino itself.
Even though an app is something fewer and fewer new online casinos are bothering to develop these days, some casinos still have one. The user experience is almost always the same as it is if you're playing from a browser, but a few of the features may be a bit different. For instance, when you log in, you may be able to use a fingerprint or face recognition to verify your identity directly in the app, as long as this is something your mobile device supports. Of course, if you save your passwords in the browser, you may be able to play from a mobile casino without downloading an app.
The greatest benefit of choosing to download an app is, of course, that it's really easy to access the casino. Just tap on the app icon and you're in. This is perfect for those of us who sometimes log in just to spin a couple of spins while we're killing time waiting for the bus.
The casino apps are always free, and you never have to pay to download them. Simply go to the App Store or Google Play to find the casino you want, click download, and you're all set.
The way online casinos used to work was that the casino created a website for desktop and then optimized it so that the features, services and games also worked on mobile. This way of doing things worked, and still does, but it always means the mobile side of things may be less than perfect and that the mobile version is only available after the "full-size" version has been created and released for desktop. Since more than 60% of all gambling online is now done from mobile devices, this has started to change.
More and more online casinos are what they call "mobile first," which means casinos are now creating their whole website to be perfect for mobile yet still work well enough from a desktop as well. These days features are often available on mobile first, and later they also become available for desktop. This is especially true for new casinos, and this is why you might come across a few desktop websites that look more or less like an oversized app. The simplicity of the website design is often a way you can identify the mobile-first casinos. If you choose one of these, you can be sure that you'll get a casino experience tailor-made for small portable devices.
All slots and table games made within the last 5 years are designed to work just as well from mobiles and tablets as they do from PCs and Macs. This means new games will always be available on any mobile casino. Older games, however, weren't necessarily optimized for smartphones when they were created since a lot of slots have been around for close to 10 years. Most of these older games have been upgraded in the last couple of years, and this goes for games from almost all game providers. The only ones left that you can't play from your mobile are probably the slots that are at the bottom of the popularity lists. Basically, if almost no one is playing the game, chances are that the game provider hasn't bothered to update it – which is fair enough.
Live casino games, meaning table games streamed from either a land-based casino or a game studio, are all available on mobile, and most sportsbooks can also be used from all kinds of devices. This covers the needs of most players in terms of games they want to have access to from handheld devices. Actually, the only game category you might have some issues with is poker. A lot of poker software requires you to download a so-called poker client, and this is something that can sometimes only be downloaded to a laptop or desktop. However, a lot of poker software has been recently upgraded, so you can now also play live poker from your browser without downloading the poker client. This is sometimes also true for bingo as well, all though this is a bit less common.
If you haven't tried one yet, this could be the time to check out a mobile casino. Since more and more players use mobiles or tablets to play rather than stationery computers or laptops, the race is on for casinos to get players to choose their mobile casinos over those of their competitors, and this means you can get special bonuses that can only be claimed via mobile. These incentives can include free spins or deposit bonuses, or in some cases, you'll even get some free cash to use to try the new casino app or the browser version.
Another variation on these kinds of bonuses is that you may get a normal casino bonus offer, but the casino may boost the bonus a little if you choose to claim it from your iPhone or iPad because, yes, bonuses can even be tied to things as specific as the device you're using. So, when you're checking out new offers, make sure to read the fine print, just in case you can get more if you're playing on a specific device.
As we've mentioned, now you can play at almost any casino online when you're on the go. This means finding the best mobile casino you'll still have to do all the same checking and research you'd need to do to find a casino for any other device. Bonus offers, customer support, game selection, security, and all of the rest need to be checked so can be sure you've found a casino that fits your preferences. Some extra things you might want to check out to ensure a casino is up to standard are whether the layout is good, whether the speed of the mobile site is adequate, how easy it is to swap between games, and whether you can make new deposits without leaving the game you're in.
Luckily for you, we here at GoodLuckMate have already checked all of these things out, and that means you can find information about mobile casinos in each and every one of our casino reviews. By reading these, you can find out how to play from your mobile, whether certain games are unavailable, and what the overall player experience is like. Obviously, we've also checked for exclusive mobile casino bonuses. So, head over to our toplist, and find the best new mobile casino today!