Disclosure: GoodLuckMate is reader-supported. We may earn a commission if you sign up to a casino via links on our site. Find out more.
Author's Bio
Eve started working at an online casino back in 2014, and she's been involved in the iGaming industry ever since. Starting off as a support agent at LeoVegas Casino, she later took on the role of Payments Trainer for the same casino, and she claims that those two roles created the basis for her understanding of the online gambling industry. Through these jobs, she gained a unique insight into not only how casinos operate, but also why they operate as they do.
She's also our go-to writer for in-depth guides, specializing in anything related to payments and account verification, table game guides, and even casino and slot reviews. Eve is also religiously following industry news, keeping a close eye on any regulatory changes, new game releases, upcoming trends, and much more.
"... knowing 'how' is never enough, as knowing 'why' is the key factor to truly understanding the many aspects of the casino industry"
Eve's Casino Experience
While working in customer support, Eve gained an insight into all areas of online casino operations. She also swiftly learned to explain somewhat complex terms and procedures in an easy-to-understand way, which is also what reviewing casinos and writing game guides is all about. Once she moved on to the payments department, she not only processed payments and player withdrawals but also helped develop procedures and systems to comply with the ever-evolving regulations for anti-money laundering, KYC procedures, and much more. According to herself, knowing "how" is never enough, as knowing "why" is the key factor to truly understanding the many aspects of the casino industry – and that's where she truly excels.
As a writer, Eve's experience goes back to 2016, and the only thing she's ever been writing about is online casinos and gambling. She's worked as a freelance writer creating guides and other articles for some of the top names in the industry, including GiG Media, Casumo, ComeOn, Betsson, and the Kindred Group. She's also been working with a wide range of affiliate companies, helping out with everything from content planning to content creation, on-site SEO, and project management. Now, however, she's working exclusively with GoodLuckMate.
Her contribution to our written content has, however, diminished of late, as she's mainly working with administrative tasks. As GoodLuckMate's COO, she's keeping an eye on her colleagues in the Product Development, Content, SEO, and Operations teams. She's also the main point of contact with our casino affiliates and other external partners.
In addition, she's the author of the book 'Behind the Scenes at Online Casinos.'
About Eve
Eve is a Norwegian ex-pat living in Malta. She first came to the small Mediterranean island in 2014 and that was how she got drawn into the alluring world of online casinos – Malta is after all the iGaming hub of Europe, if not the world. When she's not working, she prefers to be out traveling and exploring the world, but she's also (almost) just as happy lounging in the sun reading a good book.
She started freelancing and writing back in 2016, thinking this would just be something she'd do for a couple of months while figuring out what she would do with the rest of her life. As things turned out, though, freelance writing was just the thing she wanted to do; and the rest is, as they say, history.
You can find out more about Eve and her work here:
Latest content from Eve Luneborg
Get to know the GoodLuckMate team and find out why you can trust their casino reviews, game guides, and much more!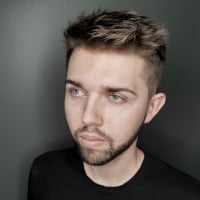 Nerijus Grenda – CEO & Founder
Casino & Games Expert
Read more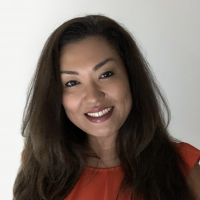 Eve Luneborg – COO
Casino, Industry, Payments & Games Expert
Read more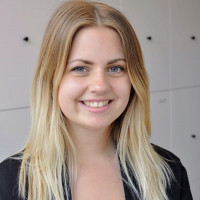 Emma Sjökvist – Head of Content
Casino, Industry & Games Expert

Sandra Wijkander – Head of Operations
Casino & Industry Expert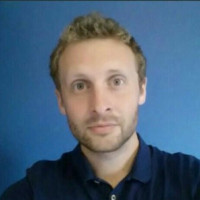 Steven Ford – Writer
Casino, Industry & Sports Expert
Read more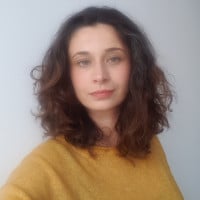 Borina Kopcic Pandur – Writer
Casino & Industry Expert
Read more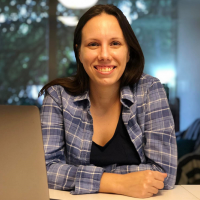 Milena Petrovska – Writer
Casino & Industry Expert
Read more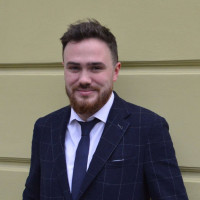 Liam Hoofe – Writer
Casino, Sports & Games Expert
Read more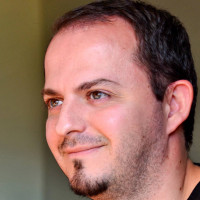 Andrej Trajkovski – Writer
Slots & Games Expert
Read more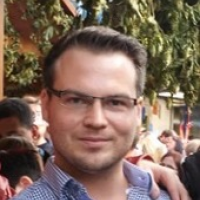 Andreas Schmidt – Writer
Casino, Poker, Payments & Industry Expert
Read more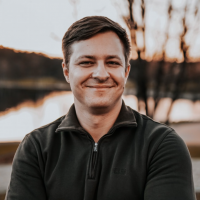 Arturas Pileckis – SEO Assistant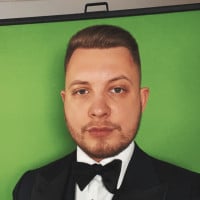 Arnas Dubosas – Slots Tester & Streamer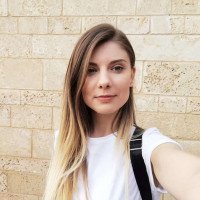 Jelena Popošilov – Content Manager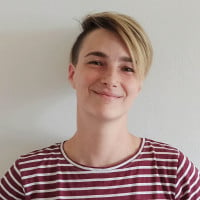 Marina Grujic – Content Manager
We're here to answer any questions you might have
We Look Forward to Hearing From You
General site questions
Do you have any questions regarding our site? How to use the casino filters, where you can find the information or guides you're looking for, or something else? Let us know and we'll be happy to help you out!
Provide us with feedback
If you have any feedback for us regarding our site we'd love to hear it. Is there something you really like, something you think we could do better, or do you have any thoughts on how we can make the site more user-friendly? Let us know as we take all feedback we get into consideration for future improvements of the site.
Promote your casino
Are you representing a casino that you'd like us to add to the casino reviews on our site? Get in touch and we'll be glad to hear from you.
Report a casino
If you're experiencing issues with a casino we'll be glad to help you out. We have casino experts who know which rules and regulations casinos need to follow according to their licensing jurisdiction, so if you think a casino is in violation of any of these rules, we'll do our best to help you sort it out!
Report an error
Is there something on our site that isn't working as intended, or have you found a mistake we've made? Please let us know so we can fix it asap!
Tell us your winning story
Nothing makes us happier than to hear about great winning stories from our readers. So if you've hit it big on a slot, won a jackpot or bet and won against next to impossible odds, we'd be super excited to hear about it!
GoodLuckMate Ltd.
Mailing address:
34 Wied Ghomor Street, St. Julians STJ2043, Malta
Get in touch
If you have any issues with a casino, you want to provide us with feedback or tips on what we should write about, if you want to have your casino reviewed on our site, if you'd like to work with us, or if you just want to say hi, we'd love to hear from you. Use the contact form to send us an email or get in touch through our live chat.