Disclosure: GoodLuckMate is reader-supported. We may earn a commission if you sign up to a casino via links on our site. Find out more.
Gaming Curacao
Curacao is one of the most preferred gambling hubs by iGaming operators across the world. Lax rules and regulations are the most appealing aspects of this jurisdiction. Gaming Curacao forms the list that contains four master license holders in Curacao. The licensing company is Gaming Services Provider N.V. However, the license is referred to as Gaming Curacao. While it has an official website, there's really not much information about it. The company started operations in 1998 and is adept in gaming licensing, hosting services, and fiduciary services. Gaming Curacao has the authority to offer sub-licenses to iGaming sites intending to offer their services from Curacao. However, licensees can offer their services in jurisdictions where online gambling is legal and unregulated.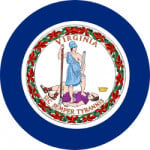 Our American Players' Favorite Gaming Curacao - With Ratings! Updated July 2021
More information about Gaming Curacao
As stated earlier, Gaming Curacao's license allows operators under it to operate from Curacao. However, many online casinos use this license to operate in unregulated markets. Of course, online gaming must be legal in these jurisdictions. For example, casinos licensed by Gaming Curacao are not allowed to offer their services to players from Aruba, Australia, Curacao, France, Bonaire, Netherlands, St Martin, UK, Spain, Saba, Statia, and the USA.
Securing a Gaming Curacao license is quite easy and pretty much similar to the other licenses from Curacao. First, the operator must register the company under Curacao laws. Next, the iGaming operator must provide relevant documents that include those of the beneficial owners, proof that they don't have criminal records, a business structure, and previous finances.
After submitting the paperwork, approval may take up to six weeks. The operator will also have to comply with technical specifications that include the server's location and security, domain name, and overall platform security. This is in terms of RNG certification and certificates of fair gaming by third-party testers.
Similar to other master licenses, Gaming Curacao focuses on anti-money laundering regulations and compliance. Measures on how to combat AML are part of the requirements to obtain a license.
Responsible gambling is at the sole discretion of the operator. Curacao Gaming doesn't have measures in place that require online casinos to implement responsible gambling. Nonetheless, most of its licensees implement these measures for the purpose of appealing to more customers worldwide.
In terms of fair gaming, Gaming Curacao requires its licensees to submit certificates that prove the games offered are fair. On top of that, the operator must show that it has an RNG (random number generator) it will use for draws. Data protection compliance is also part of the company's requirement since the regulator requires the operator's hardware to be available in Curacao.
Most of the iGaming sites licensed by Gaming Curacao use SSL encryption technology. Furthermore, some of these operators go the extra mile to reinforce overall website security by implementing other measures using third-party companies. Even so, the master license's technical team will check for compliance before issuing the license.
Dispute resolution is not a strong point for this master license. There's nowhere on the website that indicates Gaming Curacao's willingness to help players resolve disputes with operators. That means it's up to the iGaming site to partner with a third-party institution that offers dispute resolution mechanisms. Alternatively, they can resolve the issues in-house.
You can validate the operator's license status by clicking on the logo located at the site's footer. This will redirect you to Gaming Curacao's validator page. Here, you will find information about the licensee's verification status, the license number, and the website(s) associated with it.