Disclosure: GoodLuckMate is reader-supported. We may earn a commission if you sign up to a casino via links on our site. Find out more.
Malta Gaming Authority
Malta is one of the smallest members of the European Union (EU) and has been a major online casino hub for years. Several hundred gambling operators have settled on the tiny island south of Italy. Malta has had its own gaming license for online casinos since 2000 and is a very interesting jurisdiction for many reasons. As Malta is part of the EU, the MGA remote gaming license opens up many opportunities.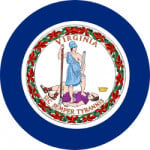 Our American Players' Favorite Malta Gaming Authority - With Ratings! Updated October 2021
More information about Malta Gaming Authority
A basic distinction is made between four different gaming licenses with the MGA:
Class 1 license:

A so-called "remote" license, which is intended for operators who offer risk-based and repetitive games outside of the country. These include casino games, online lotteries, and, in some cases, skill games.

Class 2 license:

A "remote" license for bookmakers and betting companies.

Class 3 License

: A license that allows companies to promote or support remote gaming in Malta. This license is intended for operators who earn commissions by selling services. This includes poker networks, P2P networks, and other game portals.

Class 4 License:

Hosting and Management of Other Remote Game Operators. The licensee does not provide gambling itself but rather provides a platform. This license is primarily intended for games and software developers.
Player protection is very important to the Malta Gaming Authority. This responsibility is also passed onto the operators, who are required to maintain a high standard in this area. All online casinos that are licensed in Malta must offer players a wide range of options for self-protection. This includes different betting limits and restrictions. Particular emphasis is placed on the option of self-exclusion and its seamless implementation. Operators are audited regularly and there are large fines if they fail to comply with the regulations. This can even result in loss of the license if the rules are continually disregarded.
All online casinos with a Maltese MGA license are regularly checked for their fairness. This includes the games and the random number generators among other things. Additionally, independent institutes such as eCOGRA or iTech Labs are often commissioned in MGA casinos to test the integrity of the games. All random number generators (RNG) are certified and this ensures that the online casinos and their staff have no influence on the outcome of the results. Therefore, provably fair games can be ensured by the regulator.
For the vast majority of players, all interactions with any MGA online casino run smoothly, as the jurisdiction is specially designed to guarantee a fair and professional environment. In rare cases, however, it can happen that the operator and the customer have a dispute and discrepancies arise. In this case, the players can contact the MGA in order to resolve the dispute and act as a mediator. The MGA is considered to be particularly fair and unreservedly takes the side of the player should misconduct on the part of the operator be found.
In 2018, the MGA introduced a new Alternative Dispute Resolution (ADR), which is intended to offer players a convenient point of contact. The online casinos were forced to offer an alternative dispute resolution via an independent third-party provider. Often these are established online portals that assess the dispute neutrally. In any case, the MGA must still be informed by the casino if a complaint is submitted in this way. If no agreement can be reached, the Malta Gaming Authority will continue to intervene itself. Therefore, you can always be sure to be in safe hands.