You may be wondering, what makes Megaways different and unique in comparison to other classic slot games? Let us tell you that the random reel modifier mechanic has been the significant game-changer here.
Instead of what is a typical 3-reel or 5-reel slot, Megaways brings in something diverse. Every time you hit the 'Spin' button, the reels will change. Moreover, it will change the number of symbols that appear on each reel during a single spin. Hence, each wheel will generate thousands of ways you can win, which completely shifts the game's outcome.
The number of ways to win counts up to a mind-boggling 117,649. Yet, with the continued partnership with other leading casino providers, the range of paylines has significantly risen. You will see some Megaways slots have a total of 15,625 winning ways. Yet, specific titles have an astonishing number of 248,832 ways to win. The maximum number varies from game to game. For instance, if you enter a bonus game, the number of possible ways to win may increase remarkably.
This sounds like something gratifying and enriching. Well, trust us on that notion because it precisely is!
Most Megaways slots show the number of ways you can win for a specific spin in a display at the top of the game window. However, you can also calculate the total win ways for that spin by yourself, as well. Just multiply the number of generated symbols on each reel with each other, and you're good to go.
For example, the maximum number of 117,649 ways to win applies when you hit seven symbols on all six reels. The calculation looks like this 7 x 7 x 7 x 7 x 7 x 7 = 117,649.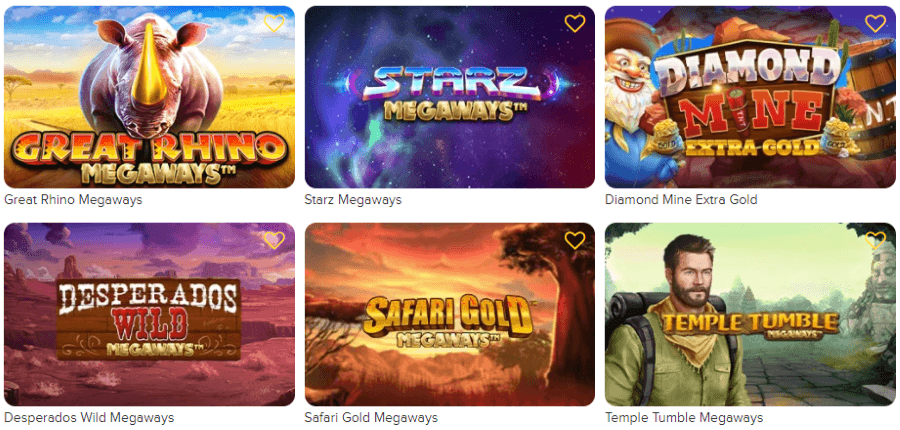 The number of creative Megaways slots that have gotten their time to shine throughout the years is evident. However, we can't help but mention the following timeless releases.
Genie Jackpots Megaways (Blueprint Gaming)

- Blueprint Gaming truly delivered the fortune its magic lamp holds. This 6-reel slot provides a total of fantastic 15,625 ways to win and offers lots of unique wilds, scatters, and bonus features.
We know many are curious about how Megaways slots have gotten so attractive to users. Well, it's quite simple to explain. Megaways and the random reel-modifier make every spin exciting as players never know what comes next. One round can be entirely random, while the next one can give you over 110,000 ways to hit a prize.
Of course, this is just one reason for the popularity these slots have gained. Big Time Gaming has also provided attractive built-in features which keep players on the edge of their seats. Moreover, all Megaways slots tend to have thrilling storylines and beautiful graphics. Meaning, even if the slot mechanic itself doesn't seem special to you, you'll enjoy playing the Megaways reel machines, nonetheless.
Big Time Gaming truly shook the gambling community with the creation of the unique Megaways concept. Players have found the gameplay to be thrilling, engaging, and very rewarding. Thus, we hope to see even more iGaming providers upgrading popular slots with the feature. After all, the only thing better than 100 ways to win is 100,000 ways to win, right?