Disclosure: GoodLuckMate is reader-supported. We may earn a commission if you sign up to a casino via links on our site. Find out more.
Credit Card – Payments at Online Casinos
Perhaps the most common way to deposit at online casinos is by credit card. The most popular cards are MasterCard and VISA, but Maestro is also accepted at a lot of casinos. Even though all countries have credit cards of some sort, not all gambling licenses allow them to be used at casinos, simply because they only want people to be able to gamble for money they actually have. One such country is the UK because the UK Gambling Commission fairly recently banned credit cards at casinos online. In other countries, a credit card is considered one of the best options for deposits since the transactions are fast, safe and easy.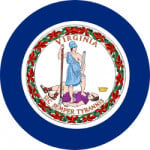 Our American Players' Favorite Credit Card - With Ratings! Updated April 2021
No. 1 Credit Card Casino for players in Virginia - United States
Available in: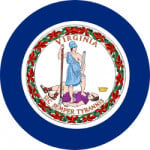 Easy-to-use website that works on both desktop and mobile
Crypto bonus on every deposit
Lots of odds for American sports and leagues
Supports Bitcoin, Bitcoin Cash, Ripple, LiteCoin & Ethereum
3 different welcome bonuses

Available in: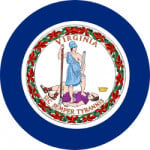 Easy to use mobile website
Good welcome bonus
Good VIP program
Range of promotions
Big jackpots available
Available in: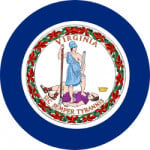 Great customer support
Generous welcome bonus
Budget-friendly gambling options
Selection of slots available
Easy to use website
More information about Credit Card – Payments at Online Casinos
Depositing with a credit card couldn't be easier. You pick the credit card option on the deposit page at the casino, once you're logged in, or choose the payment provider that processes the card payments. Sometimes this will show as the logo of the card type you have, and at other times, it will be the name of the payment provider.
Credit card deposits work like any other card payment. You enter all the card details necessary to verify the card and authorize the payment. The details you'll need to enter are your name, the expiry date on the card, and the card number. You'll also have to enter the amount you want to deposit and the CVC code. If your card issuer is connected to Verified by VISA/MasterCard or 3D Secure, you'll also have to confirm the payment using these security features. The system that is used to do this doesn't necessarily depend on the casino since it's up to the card issuer. However, most casinos will have this enabled, at least for the first transaction from the card.
Withdrawing to a credit card can sometimes be a bit tricky. In most cases, it works without a hitch, but in others, you might encounter an issue commonly known as a "MasterCard issue," even though the problem can also occur when you're withdrawing to a VISA or Maestro card. Actually, Maestro cards always have this issue.
The issue itself isn't really an issue since it's actually a feature of some credit cards. It will only be possible to complete a withdrawal to the card if it's connected to a bank account. If not, the transaction will bounce back to the casino and end up in your player account. The problem is that you or the casino won't know if this is going to happen before it actually happens. So, if you withdraw to a credit card for the first time (and the casinos will probably ask you to try this at least once) make sure you keep an eye on your card balance to see if the transaction went through or not. If it didn't, contact the casino, and they will allow you to withdraw using a different payment method, most likely a bank transfer.
Payment cards of any sort are usually easy to verify. All you need is a camera, like the one on your smartphone, that you can use to take a picture of the card. When you need to verify the card, you'll receive detailed instructions about how to do this, and the whole process is very simple. Take a photo of the card, making sure all the four corners of the card are visible and that your name, the expiry date of the card, and the first 6 and last 4 digits of the card number (the 16 digit number printed on the front of your card) are all visible.
Very few casinos ask for an image of the back of the card, but if they do, you'll need to send a photo of this as well, and you'll need to make sure that the CVC code is covered in this one. Normally, they also require that the card has to be signed in the signature field.
If you only use one card in your casino account, and you withdraw back to this card, chances are that you won't even need to verify the card since the transactions will be happening within what's called a "closed loop." This is when the funds aren't being moved to any place other than where they came from, meaning there's little chance of money laundering or other fraud occurring. This is why the casinos don't have to verify the ownership of your card. However, always keep in mind that a casino is free to ask for verification whenever they want and for any reason.
Since there are many different credit cards on the market, there are no standard limits for transactions. The casinos are free to set almost any limit they wish, but the minimum is usually set at €10. Maximums vary greatly, and anything from €1000 to €5,000 is considered normal.
As for fees, normal card fees for transactions are applicable. These are usually set at 2.5%, even though payment providers may, of course, choose to charge other rates as well. In terms of the payment provider fees, whether the charges are supposed to be covered by you or the casino is another thing that isn't standard. Some casinos always push these costs onto the players, while others choose to cover the costs, so you'll get free deposits and withdrawals. Other casinos choose to only cover the costs if your deposit is over a certain amount. It is therefore smart to check this before you sign up and deposit to a new casino you haven't tried before.
The availability of casino bonuses is one of the great benefits of using a credit card for your deposits at casinos online. These cards are always accepted for activating a bonus, as long as the bonus in question is not a specific payment method bonus. Getting extra Credit card bonuses is not normal. But, as with debit cards, they are quite often the only available payment methods at casinos that can trigger a welcome bonus. So, in a way, that could be considered a separate card bonus.