Disclosure: GoodLuckMate is reader-supported. We may earn a commission if you sign up to a casino via links on our site. Find out more.
MasterCard
One of the payment methods that's available to all players, no matter what country they live in, is a card deposit through MasterCard. There are very few casinos that don't support card payments from MasterCard, and most support it no matter if you have a debit or credit card. Even Mastercard prepaid or gift cards are accepted at most casinos. When you're using your card to make deposits at a MasterCard casino, you perform the transaction the same way you do when you're paying for anything else online, and the transaction is, of course, immediate.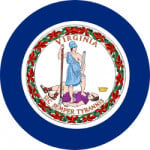 Our American Players' Favorite MasterCard - With Ratings! Updated October 2021
More information about MasterCard
At some casinos, you'll see the Mastercard logo on the deposit page, but at others, you'll only see the logo of the company that's performing the payment process. This means you might see the logo for Skrill 1-Tap or HiPay. No matter what logo is showing, you simply have to add your card details and the amount you want to deposit to fund your casino account. The credit or debit MasterCard details you'll need to enter are the 16-digit card number that's printed on the front of your card, the CVC code, the expiry date, and your name as it's printed on the card. This is done for the first payment you do from your card, but for recurring payments, you'll only need to enter the CVC code and the amount you want to deposit.
Whenever you deposit using a MasterCard credit card or gift card, you won't experience any delays getting the funds into your player account. This transaction is immediate, even though it might take a day for the transaction to show as completed on your card statement. The transaction may show as "reserved" or something similar until the amount is finally deducted from your card.
Deposits with MasterCards are quick and easy, but unfortunately. we can't always say the same for withdrawals. Players from most countries will have no problem withdrawing winnings back to the card the deposit was made with, but this isn't the case for all players. What is commonly known as a "MasterCard issue" may occur, and this happens when the card issuer doesn't allow incoming payments directly to the card. If you try to withdraw to a card and you have this issue, your funds will bounce back to the casino and into your player account. You'll then have to attempt to withdraw again using another payment option, and you'll usually have to go for a bank transfer.
If you can make a withdrawal back to your MasterCard — and the casino will probably ask you to at least try it once before they allow you to use a different option — you simply have to choose the card from the list of available withdrawal options, enter the amount you want to withdraw, and then wait for the casino to approve it. If all goes well, you'll see the funds available on your card within 1-3 business days.
Verification of a MasterCard is easy. You simply take a photo of your card using the camera on your smartphone, cover any details that shouldn't be showing and either send it in or upload it to your casino account. What you need to show for the image to be processed and approved are the first 6 and the last 4 digits of the card number, the expiry date, your name, and all four corners of the card. You'll need to cover the 6 digits of the card number that shouldn't be shown.
If the online casino with MasterCard also asks you to send a photo of the back of the card, you should make sure you cover the CVC code, which is the last 3-digit number on the back of the card. You'll usually find it within the signature field. If you're required to send an image of the back of the card, you'll have to make sure it's signed.
The limits for both deposits and withdrawals at different casinos vary greatly. Some will let you deposit thousands of euros in one transaction, while other online casinos that accept MasterCard limit it to a couple of hundred. The same goes for withdrawals, and there are no fixed limits on MasterCard's side for casino payments. However, your card issuer may have separate limits for both the number of transactions you can perform per day and the maximum amount of money you can use per day through your card.
As for fees, these are usually set at 2.5%. This is what the payment providers — the ones processing the card payments — charge. Some online casinos accepting MasterCard will cover these fees for you, so the transaction shows up as free, while other casinos make you cover these yourself. If you're looking for the best MasterCard casino, you should, of course, search for one that will pay the fees for you. That way you'll get to play with all the money that's deducted from your card.
If you're looking to partake in a welcome bonus at a casino, there are very few payment options better than MasterCard. It almost never happens that this payment method can't be used to trigger a bonus at MasterCard casinos. Actually, some casinos even require all players to use either a MasterCard or a VISA card for their first deposit if the player wants to use a first deposit bonus.