Disclosure: GoodLuckMate is reader-supported. We may earn a commission if you sign up to a casino via links on our site. Find out more.
Gaming Board of Anjouan
Anjouan is an island of the Comoros archipelago located in the Indian Ocean, which constitutes a federated State of the Union of the Comoros. The small island state is best known for its easy-to-obtain online gambling license. This has made the news more than once – unfortunately, however, this has not been in a good way most of the time. Players are, therefore, recommended to be extremely cautious with casinos regulated under this jurisdiction as the Government of Anjouan and the Gaming Board have proven unreliable (at best) in the past.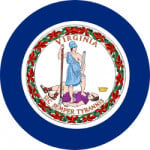 Our American Players' Favorite Government of Anjouan - With Ratings! Updated July 2021

Available in: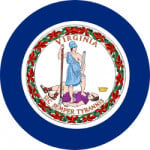 Another option for cryptocurrency enthusiasts
All games made in-house by the main site operator
Continuous tournaments
Compelling loyalty programs
24/7 customer support

Available in: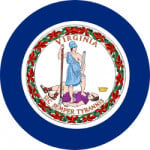 10 deposit bonuses
Up to $1,000 extra
Unique games
24/7 support
Solid VIP program

Available in: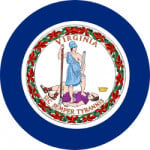 A unique selection of online slot games
All cryptocurrencies accepted by the site
A generous welcome bonus for all new players
An easy to use mobile website
Excellent 24/7 customer support with plenty of options
More information about Gaming Board of Anjouan
The Government of Anjouan fully regulated online gambling with the Betting and Gaming Act of 2005. It is one of the easiest gambling licenses to obtain in the entire world and is, therefore, very popular with smaller startup online casinos. We're talking about sites that don't have the funding to apply for any of the major casino licenses (like Antigua and Barbuda, Malta, Curaçao, the Isle of Man, Gibraltar, to name but a few).
In order to apply for an online casino license, the operator must submit an application to the Anjouan Offshore Finance Authority, as well as the Gaming Board of Anjouan. All applicants will then be evaluated separately before a casino license will be handed out. However, the evaluation process does not seem to be very strict at all. Only a few documents have to be submitted for this purpose, including a copy of ID and a bank reference for any individual applicants, as well as a certificate of incorporation for legal entities.
Anjouan is only issuing licenses to casinos that are operating from within the country. However, everything else is way less regulated compared to more established and trustworthy jurisdictions. For example, servers can be hosted outside the country, casinos can operate under a multitude of brand names and company bank accounts don't have to be located in the country either. The license allows operators to offer all sorts of services, including horse and greyhound racing, sports betting, and various casino games, as well as lottery and bingo.
Unfortunately, it seems like the main intention of the Government of Anjouan seems to be driven purely by financial incentives. The relatively small island is home to about 300,000 people. As a result, the online casino industry can boost its economy by a large margin. Therefore, attracting foreign investors is certainly a top priority for the Government of Anjouan. As mentioned above, the online gambling regulations are almost non-existent and operators are basically free to do whatever they desire after receiving a license. There are no measures in place that are worth mentioning when it comes to anti-money laundering or the protection of problem gamblers.
The Government of Anjouan does not offer any dispute resolutions for players that feel cheated or treated unfairly by any of their licensed casinos. Operators are only rarely held accountable. In theory, the authorities have the power to issue fines or revoke gambling licenses. However, we are unaware of how frequently this is the case. Overall, then, the structure of operators regulated under this jurisdiction is as obscure as the regulator itself. This raises a massive red flag for us, and we highly recommend approaching Anjouan casinos (if at all) with caution.