Disclosure: GoodLuckMate is reader-supported. We may earn a commission if you sign up to a casino via links on our site. Find out more.
Author's Bio
Milena started her journey in the iGaming industry as a full-time English Content Writer back in 2014. It didn't take long for her to become passionate about this fast-growing market. So, she has been writing and learning about everything iGaming-related ever since. While the desire for freedom and flexibility led to Milena becoming a full-time freelancer, she never lost her interest in online gambling.
Milena is our person for writing in-depth online casino reviews. Her immense knowledge of the leading brands in the industry helps her write honest and easy-to-understand content for our readers. She's familiar with the industry standards, regulating bodies and operating practices, meaning she can easily recognize if and why an online casino site underperforms or marvels.
Milena's Casino Experience
Milena's first writing gig and first full-time job were in a company dedicated to creating iGaming content only. What seemed complex and unfamiliar at first quickly became a true interest that she's been gladly pursuing ever since 2014. When working eight hours a day in an office became just too much, she left the company but remained focused on creating online casino content.
Over the years, she's worked on dozens of successful projects of all types. Milena has hundreds of online casino reviews, slots reviews, table game guides, and even iGaming industry news in her rich portfolio. Most recently, she joined the GoodLuckMate team as an online casino reviewer. She's always excited to discover what casinos will come up with next to keep consumers engaged. If any remote gambling operator has a unique loyalty scheme or innovative rewards, she'll mention it.
As an online gambling fan herself, she appreciates progress and creativity above everything else. With her help, you're bound to find all the best sites that can provide an unforgettable experience that goes beyond playing the best casino games.
About Milena
Milena is an iGaming content expert based in Skopje, North Macedonia. She holds a BA in English Language and Literature as well as an MA in Economic Sciences - Management. Both have helped her work successfully as a freelancer since 2016 and to travel as much as she wants. Milena loves road trips and often works on the move.
In her free time, she enjoys playing board games and spending time in nature. She's also a passionate slots fan and especially loves the 3D picks from Betsoft. So it's not uncommon for her to explore the latest releases and their unique features just for the fun of it.
You can find out more about Milena and her work here:
Latest content from Milena Petrovska
Get to know the GoodLuckMate team and find out why you can trust their casino reviews, game guides, and much more!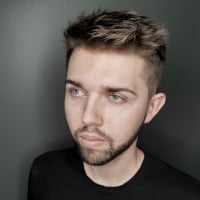 Nerijus Grenda – CEO & Founder
Casino & Games Expert
Read more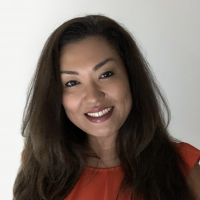 Eve Luneborg – Project Manager & Head of Operations
Casino, Industry, Payments & Games Expert
Read more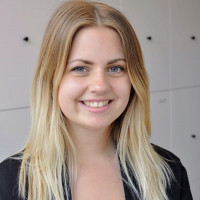 Emma Sjökvist – Head of Content
Casino, Industry & Games Expert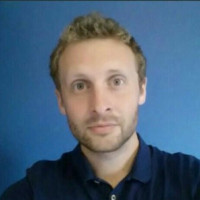 Steven Ford – Writer
Casino, Industry & Sports Expert
Read more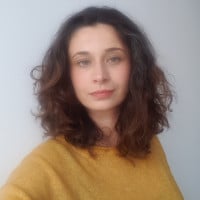 Borina Kopcic Pandur – Writer
Casino & Industry Expert
Read more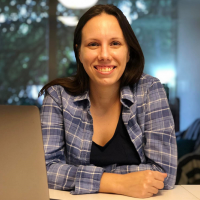 Milena Petrovska – Writer
Casino & Industry Expert
Read more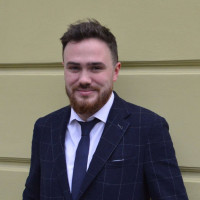 Liam Hoofe – Writer
Casino, Sports & Games Expert
Read more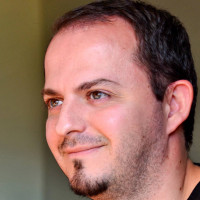 Andrej Trajkovski – Writer
Slots & Games Expert
Read more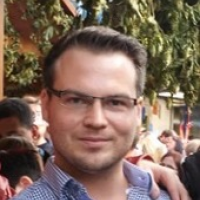 Andreas Schmidt – Writer
Casino, Poker, Payments & Industry Expert
Read more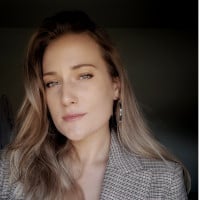 Alexa Sol – Admin Assistant & Social Media Manager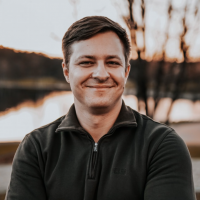 Arturas Pileckis – Admin & SEO Assistant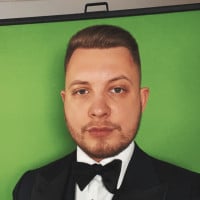 Arnas Dubosas – Slots Tester & Streamer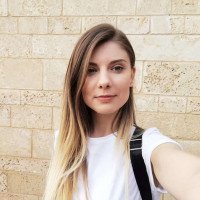 Jelena Popošilov – Content Manager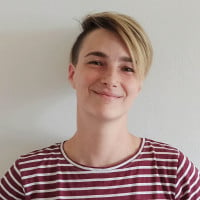 Marina Grujic – Content Manager

Sandra Wijkander – Operations Manager
Casino & Industry Expert
Read more
We're here to answer any questions you might have
We Look Forward to Hearing From You
General site questions
Do you have any questions regarding our site? How to use the casino filters, where you can find the information or guides you're looking for, or something else? Let us know and we'll be happy to help you out!
Provide us with feedback
If you have any feedback for us regarding our site we'd love to hear it. Is there something you really like, something you think we could do better, or do you have any thoughts on how we can make the site more user-friendly? Let us know as we take all feedback we get into consideration for future improvements of the site.
Promote your casino
Are you representing a casino that you'd like us to add to the casino reviews on our site? Get in touch and we'll be glad to hear from you.
Report a casino
If you're experiencing issues with a casino we'll be glad to help you out. We have casino experts who know which rules and regulations casinos need to follow according to their licensing jurisdiction, so if you think a casino is in violation of any of these rules, we'll do our best to help you sort it out!
Report an error
Is there something on our site that isn't working as intended, or have you found a mistake we've made? Please let us know so we can fix it asap!
Tell us your winning story
Nothing makes us happier than to hear about great winning stories from our readers. So if you've hit it big on a slot, won a jackpot or bet and won against next to impossible odds, we'd be super excited to hear about it!
GoodLuckMate Ltd.
Mailing address:
34 Wied Ghomor Street, St. Julians STJ2043, Malta
Get in touch
If you have any issues with a casino, you want to provide us with feedback or tips on what we should write about, if you want to have your casino reviewed on our site, if you'd like to work with us, or if you just want to say hi, we'd love to hear from you. Use the contact form to send us an email or get in touch through our live chat.