Disclosure: GoodLuckMate is reader-supported. We may earn a commission if you sign up to a casino via links on our site. Find out more.
Gibraltar Gambling Commission
Gibraltar is a peninsula just south of Spain that has close ties to the United Kingdom as a British Overseas Territory. Gibraltar Gambling Commission was created to monitor the online casinos registered in the country and issue gambling licenses accordingly. The first steps in that direction were taken in early 1998. After a few changes, the current law from 2005 is still in force. This law lays down the conditions for obtaining a corresponding gaming license in Gibraltar. For that purpose, Gibraltar benefits greatly from the British Empire. The Commonwealth offers a strong infrastructure on the island. But the corresponding know-how and the stability on the peninsula also contribute to Gibraltar's strong position. Gibraltar is very popular with online casinos due to the clear terms and conditions, the reputation of the license, the geographic location, and the favorable tax rate of only 1%. The cost of applying for and maintaining a license is reasonable but can be quite a deterrent for smaller businesses planning on setting up new online casinos, which also helps the license's good reputation.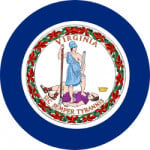 Our American Players' Favorite Gibraltar Gambling Commission - With Ratings! Updated October 2021

Available in: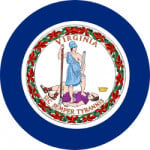 Available on desktop & mobile
Both Live Casino & Sportsbook
Progressive jackpot games
Secure licensing
Different languages available
More information about Gibraltar Gambling Commission
The office of the Gibraltar Gambling Commissioner (GGC) is responsible for issuing licenses. The commissioner is subordinate to the Gambling Division, a division of the Treasury. The application for a permit takes about three to six months. No fee is required for the application itself. Instead, Gibraltar charges a gambling tax of 1% of total sales with a minimum of £85,000 and a maximum of £425,000. In fact, these amounts mean that a license in Gibraltar costs at least £85,000 per year. Companies that are particularly reputable are, therefore, deterred, as these amounts already show that it is relatively difficult to obtain and keep a license.
In addition to the fulfillment of administrative conditions, there are also various other requirements that the casinos must meet in order to receive or keep their license. It is, therefore, not seen as granted that a license will also be renewed every year. Every casino has to commission an external test center to regularly test the reliability of the games. This external inspection body must also be on the list of selected partners, which are accepted by the Gambling Authority in Gibraltar. In this way, players know for sure that every online casino registered in Gibraltar not only has fair games but must also take the necessary steps to ensure this fairness in the long term.
In order to protect players, each casino must designate a person who is responsible for developing responsible gambling procedures and overseeing compliance with regulations in this regard. Training employees to identify risk behavior is also mandatory. The Gibraltar Gambling Commission also requires that casinos offer players the chance to exclude themselves from the casino.
Compared to other licensing authorities, Gibraltar is a little less strict when it comes to responsible gambling. However, the casinos must ensure that the players are always informed of their transactions and their gaming history and can easily find help at the casino itself and at other related organizations. On top of that is it necessary to provide the players with the ability to set up gambling and deposit limits.
Gibraltar's financial regulations are not as strict as in some other jurisdictions either. With the exception of the requirement to have enough cash to cash out all possible winnings, no comprehensive rules have been set for the financial performance of the casinos. In part, this is taken care of implicitly due to the high licensing costs that cut out smaller casinos with fewer financial options in advance.
All casinos licensed by Gibraltar Gambling Commission must use the financial institutions based on the island. While this does not replace the guarantees built into the regulations of other jurisdictions, it does at least guarantee a certain culture in which transparency is guaranteed.