Disclosure: GoodLuckMate is reader-supported. We may earn a commission if you sign up to a casino via links on our site. Find out more.
Panama Gambling Control Board – Junta de Control de Juegos
The official name of Panama is the Republic of Panama, and it is located in the extreme south of Central America. It shares borders with Costa Rica as well as Colombia and is most famous globally for the Panama Canal, which connects the Atlantic Ocean with the Pacific Ocean. Panama is also known as one of the major financial hubs of South America. Online gambling was regulated under the Online Gaming Act on 12 November 2002. The regulation allows casinos to offer international online gambling but excludes local players. As a result, online casinos can use the Panama license to offer their games in unregulated markets abroad.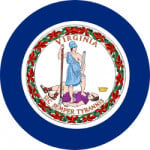 Our American Players' Favorite Panama Gambling Control Board – Junta de Control de Juegos - With Ratings! Updated April 2021
More information about Panama Gambling Control Board – Junta de Control de Juegos
The Gambling Control Board of the Ministry of Economy and Finance issued resolution 65 in 2002, introducing new standards for online gambling operations in Panama. This resolution established that, in order for a person or a legal entity to operate a so-called "Electronic Gaming Communication System" in or from the Republic of Panama, it must request a contract/license for the administration and operation of said "Electronic Communication Gaming Systems" from the Panama Gambling Control Board.
Online casinos and betting sites operated in or from Panama cannot be used by people residing in the Country. Gambling will not be allowed on the following types of events:
Sports events at an amateur level in the Republic of Panama

Events held outside of Panama with the participation of public or private institutions located in Panama

Elections for public office inside or outside of Panama

All events involving a professional team based in Panama, regardless of where the event takes place

Any other event at the discretion of the Director of the Panama Gambling Control Board
The only casino license is valid for a period of seven years and costs $40,000 for the first year. It can be renewed for an annual fee of $20,000 from then onward.
The Panama Gambling Control Board implemented systems to prevent fraudulent activities and money laundering connected to gambling to ensure a safe environment for players. The casinos must keep records of all accounts and transactions and present them to the government institution upon request. Furthermore, players are protected by extensive responsible gambling regulations that all operators must adhere to. In theory, the Panama Gambling Control Board is also responsible to ensure the fairness of games. For the most part, the authority is pretty successful with that. However, the jurisdiction suffered a major hit in 2011 when UltimateBet (an online poker hosted in the country) employees got caught in a major cheating scandal. It must also be pointed out that some of the issues have been addressed and improved since then.
All gambling sites operated from Panama must be hosted on secure local servers. On top of that, the sites must be secured by SSL encryption to help guarantee the safety of player data and transactions. The Panama Gambling Control Board offers dispute resolutions for players that feel treated unfairly. However, it rarely happens that large fines are issued or that a gambling license is revoked. The previously mentioned poker room UltimateBet that got caught cheating its players was still operational many years after the scandal was uncovered.