Disclosure: GoodLuckMate is reader-supported. We may earn a commission if you sign up to a casino via links on our site. Find out more.
Trustly
One of the most common payment methods you'll find for bank transfers at online casinos is Trustly. This company is not an e-wallet, and they don't process card payments. They're only a payment gateway for direct bank transfers. One of the plus sides of using bank transfers for your deposits at online casinos is that they're usually fee free. For withdrawals they offer an even greater advantage: this option is always available since it's the only payment option that doesn't need to be mapped to your casino account by making a deposit with it. However, Trustly is not available to players in all countries. So, whether you can see this option or not depends on the country you've registered your account from. Learn more about the service and how to use it in our Trustly review below.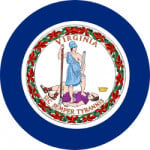 Our American Players' Favorite Trustly - With Ratings! Updated September 2021
More information about Trustly
When you opt for using Trustly for your casino deposit, the transfer will have to be done directly from your online banking service. You pick Trustly from the list of available options on the deposit page, and then you'll be redirected to your bank to perform the transaction. The BankID or other online verification system your bank uses is what you'll need to use to authorize the payment, and once that's done, all you have to do is wait for the funds to reach your casino account.
In most countries where Trustly is available as a payment option, you'll get the funds credited to your player account immediately, or at least within 5-10 minutes. For some countries, though, it might take several banking days, and for a few of the less fortunate countries, it might take a whole week. That means you'll have to plan your deposits and gambling well in advance. But, this is only the case for a very small number of countries since the vast majority of players will get instant credit to their accounts.
As we mentioned at the beginning of this article, you can make a withdrawal through Trustly even if you haven't used this method for your deposit. If you did use this provider to deposit, you'll have to use it when you want to cash out your winnings as well. But, if you didn't make your deposit with it and the payment method you did use can't be used for withdrawals, Trustly can be an option. Prepaid cards and some credit cards are typical examples of deposit methods where you'll be required to use a bank transfer in order to get your money paid out.
To make a withdrawal request, start by choosing Trustly. Then add the amount of money you want to withdraw. Finally, add your bank account details. These bank transfers are international transfers, and this means you'll have to use your international banking details. The bank account number will have to be in the IBAN (International Bank Account Number) format, and this number identifies the country, as well as the bank and account numbers. In addition, you'll need your bank's BIC (Bank Identifier Code), also known as the SWIFT code. Once all of the details are added, you'll receive the payout to your bank account in 1-5 business days, although players from some countries may get their funds within just a few minutes.
If the casino requires you to verify your bank account in order to process and approve your Trustly withdrawal, you'll need to send them a bank statement. Since Trustly is simply a payment gateway, you're not verifying anything with them, you're just providing them with information about the bank account the payment is being sent to or from. A simple monthly statement showing your name and bank account number is sufficient, along with the bank logo, of course. Quite often, a casino will also ask you to send them an image in which they can see all 4 corners of the statement.
If you're asked for verification of the bank account at the same time you're asked to do the general KYC (Know Your Customer) verification, you can also use this bank statement as your proof of address. If this is the case, the casino will also have to see the issue date of the statement since the document can't be older than 3 months.
The good thing about bank transfers is that there are usually very high limits. While transfers to and from e-wallets and payment cards can be a bit limited in terms of big deposits or withdrawals, this usually isn't the case for Trustly, since many online casinos allow you to withdraw as much as €100,000 in a single transaction. This makes it the perfect option not only for high rollers but also for those players that really have luck on their side or perhaps win a huge jackpot.
If a casino usually has fees for deposits and withdrawals, they'll almost always have one free option available, and Trustly is usually it. This means you don't have to pay fees and other extras to be able to perform the transaction. That's not to say that Trustly works for free, because they don't. But, since they offer some of the lowest transaction fees, casinos normally choose them as their free option. However, some casinos have fees per withdrawal, which aren't connected to the payment providers. So, this is something you should check out, no matter what payment option you choose.
There are many reasons to opt-in for a Trustly casino when you gamble online. This iGaming payment method is fast, cheap, and 100% secure. Completing a Trustly payment takes a few minutes, which is always welcomed. Unless the operator applies withdrawal waiting times, the cashouts are instant, too. More importantly, a Trustly instant bank transfer rarely includes processing fees, which is also great.
Moreover, by using this service, players don't share their banking details with casino operators and skip the traditionally long waiting times.
Trustly works on mobile devices and it has high security standards. So, there's not much not to like here.
The benefits overpower the drawbacks of Trustly, that's for sure. Yet, we must mention that the service isn't that widely accepted. It's mostly popular across Europe. Moreover, to make a Trustly bank transfer, players must have an online banking account. These are some limitations that make the method not widely available. They aren't disadvantages per se, but users should have them in mind. Also, some casinos impose processing fees on Trustly transactions, while some operators won't support withdrawals. That's why you must read the terms and conditions carefully before making your first Trustly casino payment.
It's almost unheard of to not offer bonuses to players depositing with Trustly. Blocking certain payment options from triggering and activating bonuses is something that is, for the most part, done only for payment options that are popular among scammers and bonus abusers, which basically means e-wallets and prepaid cards. Bank transfers are the safest option for all casinos because there are almost never any chargebacks connected to a bank transfer. So, you'll never have to worry about not being able to partake in casino bonuses and other promotions just because you use this provider to fund your account. Do you want to learn more about Trustly's origin? You can read about Gluepay here.
Trustly Pay N Play is one of the most popular features and iGaming innovations this period. This service by the payment provider enables users to make instant deposits without registration. Pay N Play is an innovative feature that uses the information you've provided to your bank to create and verify your profile. You can skip the annoying and lengthy KYC procedure as Trustly will do everything in the background.
As a player, you should complete the following steps to gamble with Pay N Play by Trustly:
Visit the casino that supports Pay N Play.

Select the deposit and play option.

Complete the payment.

Play awesome casino games.
As you can see, there's no registration nor verifying your account. The only drawback about this feature? It's not widely accepted. At the time of this writing, the service was available in a handful of European countries, including Germany, Sweden, and Estonia.
Yes, they are. In most cases, you will get the cash deposited via this method in your casino account within minutes. In certain situations, there may be delays that could result in completion time of up to two business days. However, this is very uncommon.

No. This payment is supported in 29 countries. So, gambling sites operating in juristictions where Trustly isn't an option don't accept it. However, there's a huge number of reputable casino operators that work with Trustly. We have nearly 300 such platforms, including established brands like Betsson, Videoslots, Miami Dice, and Nomini.

It depends on the casino you've chosen. In most scenarios, gambling operators don't apply any processing fees on deposits. So, don't expect them on Trustly deposits. The same goes for withdrawals, though they have more chances to come with fees attached. As for Trustly itself, the usual transaction fee is 1.5%.

Trustly casino operators usually have deposit limits between €10 and €20. Naturally, there are always exceptions in the iGaming world. So, sometimes, the minimum deposit may be even lower at €5 or not exist at all. Other times, you may have to upload at least €30 or €50. Still, the industry average is between €10 and €20.

Trustly is an instant deposit and withdrawal method. The service doesn't impose any additional waiting times. However, due to casino withdrawal pending and processing times, Trustly cashout completion may take 1-3 business days.

Yes, aboslutely. Trustly employs identical secure encryption technology as banks. This company is a licensed institution. It is approved by the Swedish Financial Supervisory Authority and also holds an European PSP license. So, users don't need to worry about safety and security when they use Trustly for casino payments.