Disclosure: GoodLuckMate is reader-supported. We may earn a commission if you sign up to a casino via links on our site. Find out more.
Dankort – Payments at Online Casinos
Players based in Denmark have the chance to make online casino payments using the Dankort card. This is a debit card that is provided by Danish banks, allowing you to fund your gaming account using the funds in your bank account.The card can be branded with Visa and act as a credit card or debit card; thus, you can also fund your casino account using it as long as the available funds or your credit on the card are sufficient for the transaction. To use Dankort, you must be a resident of Denmark from where you can apply for the card from Danish Banks.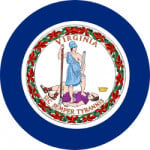 Our American Players' Favorite Dankort - With Ratings! Updated May 2021
More information about Dankort – Payments at Online Casinos
To deposit funds into your Dankort Casino account, you need to log in and confirm that the option is available for making deposits. You should then choose the payment option among the visa options and input the amount that you want to deposit. You will then have to provide the details such as your name as it is on the card, card number, CVV2 code, and expiry date.
Next, you need to confirm that the details are correct and then authorize the transaction. If there are no problems with the details, the deposit is instantly credited to your account, and you can start playing.
Most Danish online casinos that accept these card payments allow you to make withdrawals using them. The process is simple, and you only need to confirm that the Dankort Card is provided as a withdrawal option.
As a reverse of the deposit procedure, once you choose the specific card withdrawal option and enter the amount that you wish to withdraw, you should confirm the withdrawal request.
Unlike deposits, the withdrawal would have to be reviewed and processed before it can be credited to your card. This could take a few days, in some cases, up to 5 working days.
Dankort accords you an efficient and hassle-free payment process that only incurs minimal fees. When making deposits using a debit or credit card, you'll incur a 2.5% fee. However, most casinos offer to cover this fee making the transactions free for players.
Dankort only requires you to meet a fixed annual fee, which is dependent on the number of online transactions you have made with the card.
All online casinos limit the amount of funds that you can deposit or withdraw within a specified time frame. These limits, and any applicable fees, will be noted on the casino's deposit page. You should also note that Dankort Visa transactions are subject to a maximum monthly spending limit which you cannot exceed.
Just like other casinos, Dankort casinos provide their players with generous welcome offers and other bonuses. If you've met the bonus requirements, like making an adequate initial deposit, you are eligible to access the bonuses.
Since deposits with Dankort is, in reality, a VISA deposit you'll have no problems claiming a bonus. There are very few, if any, casinos that won't allow you to trigger a bonus with a card payment, and some actually require you to use this payment method to be able to activate the welcome bonus.
Offering a specific Dankort bonus is perhaps not that common, but at least you'll be able to claim all the regular casino bonuses offered when using this payment method.