The rise of online gambling in America has seen the iGaming industry accelerate at a fairly rapid rate in recent years. This success has seen it become more embraced by the mainstream and, in turn, become more popular with players than ever before.
With success comes higher demand, and the industry is turning out content constantly. Part of this has been the rise of slot sequels and spin-offs, but is this a good thing for the slot industry on the whole? In this article, I will examine this trend and offer my opinions on why this might not be as positive as it seems.
Creating Recognisable Titles
As the slot industry has become bigger, it has needed more recognizable characters to build off and help developers build brand recognition. This is not necessarily a new thing; NetEnt built its standing on the back of characters like Gonzo, while Play'n GO cashed in on Rich Wilde's popularity. However, the frequency with which we would see these characters was not regular.
Franchises would be given time to breathe, and players would wait in eager anticipation for the next entry if there ever was one. In the meantime, developers would put out other creative titles and try new things.
This appears to be changing rapidly, with at least one new sequel or spin-off seeming to hit the virtual shelves every week. This brand recognition is no doubt working in some ways, but are slot players being robbed of more creative offerings by these studios if they are doubling down on their big franchises? It's difficult to answer this definitively, but I do feel as though some developers are starting to get over-reliant on the same characters and mechanics time and time again.
A Developing Pattern
One of the biggest criticisms I hear about the film industry is that the market is over-saturated with superhero movies and repeat franchises. A quick look at the top 10 US box-office movies for Summer 2023 shows that five were sequels, one was a remake, and one was based on a huge pre-existing franchise (Hey Barbie!).
While there are plenty out there who will not mind this at all, there are also critics who will argue this is stifling creativity in the film and wider entertainment industries. What does this have to do with slots, though?
Well, it could be argued that we are starting to see a very similar trend occurring. While there is no official box office for slots, plenty of sites and casinos will track the popularity of slot games, and there is a clear pattern.
Over the last few months alone, we have seen the release of titles like CandyWays Bonanza 3, Razor Returns, Cygnus 3, Money Cart 3, Money Train: Origins, Big Bass: Hold & Spinner Megaways, and more. These have dominated the slot scene over the last couple of months.
The upcoming slot schedule is also packed with sequels and spin-offs, with Money Train 4, Pirates 2, Danger! High Voltage 2, Chaos Crew 2, Pine of Plink 2, and another Big Bass Bonanza title are all hitting online casinos.
Stifling Creativity
Almost all of the slots I have mentioned above are brilliant. They have captivated players and reminded them why they love their respective franchises in the first place. However, I can't help but wonder whether things will end up getting a little bit creatively redundant.
Take the Big Bass Bonanza series, for example. The original title was released in December 2020, and since then, the franchise has now grown to feature nine titles. As a slot reviewer, I enjoy these games, but writing about the same bearded fisherman and his Wild symbol and collect mechanics gets tiresome. The titles continue to be successful with audiences, but they could end up saturating the market.
Trends have always existed in the slot industry, whether it's gameplay mechanics or themes. They often pass, and there is a good chance that this will calm down. However, like the film industry, there is a chance that we will end up visiting online casinos where 80%+ of titles are just sequels and spin-offs, each with just one new bonus feature or some sort of network jackpot thrown in to spice it up.
A Passing Trend
As I've said, there is also a chance that this is just a passing trend. That the studios will just bleed these franchises dry and then switch things up. As incredible as the Money Train slots are (they really are), the idea of playing Money Train 8: The Return of the Necromancer Megaways in a few years just feels like overkill.
There are also plenty of developers out there who have not gone down this route. Nolimit City, a developer I have praised on many occasions, continues to release new and unique games on a very regular basis. Just this summer, they released The Crypt and True Kult, two slots that feel wildly different from anything else on the market and really give the developer a chance to showcase their creativity.
Time Will Tell
At the moment, slot developers are still capable of churning out interesting slot sequels. The rules of diminishing returns, however, are likely to kick in at some point, and players will grow tired of playing the same titles every week.
The interesting test will be whether or not studios can master the art of stopping while the going is good. This is something that films and TV have often struggled with, giving fans too much of the same content and alienating them in the long run. Slot developers are not suffering this fate yet, but if we are still being sent on a fishing trip every other week or hopping on the same money trains, then maybe that will begin to change.
This article delivers the thoughts and opinions of the author, and it doesn't represent the stance of GoodLuckMate.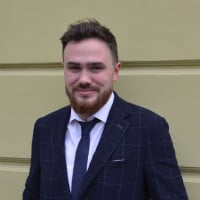 Liam is a skilled writer and journalist, highly regarded for his perceptive examination of the gambling industry. He specializes in online casinos and sports betting, and his work has been published in top-tier publications. Here at GoodLuckMate, Liam covers the latest industry news and has also authored various gambling guides, offering both beginners and experienced players in-depth analyses of games and strategies.