An excellent customer support team is a must when it comes to online gambling. Whenever players have questions or concerns about their account, they immediately need assistance. More experienced players are already familiar with the rules. They know how to deal with any possible issues and usually solve them on their own. However, some players don't understand the terms and conditions and often need help. That's when the casino's customer service has the opportunity to shine. Read on to find out what to consider when comparing casino supports.
Contact Channels
Nowadays, online gambling sites offer players many ways to contact them. A live chat feature is incorporated in most of them, which is convenient for players. Connecting with a customer support agent via live chat is easier. Also, it's faster than using the telephone or email options. However, the live chat is typically used for minor issues that can be solved quickly. Yet, if you don't mind the wait, you can always call them or send an email, and they'll reply to you as soon as possible.
Generally, the more contact channels there are, the better. As a user, you always want to have as many options as possible. Also, pay attention to whether the phone numbers are toll-free or not. You wouldn't want to spend lots of cash just for reaching out.
Typical Response Time
The responsiveness of customer support is vital. In fact, it's one of the main things you should consider when comparing gambling sites. When a customer reaches for help, they expect the operator to solve the problem in a timely manner. Make sure to consider the average response time of the chosen casino before signing up. The shorter it is, the better.
Reputable casinos have very well-disposed customer support available 24/7, and only a few need a minute to reach out. Typically, live chat response time shouldn't be longer than 5 minutes, while email responses shouldn't take longer than 24 hours. If there's a callback, you'd want to be contacted in several hours max.
Multilingual Support
A customer service that supports multiple languages is always better than having to use English only. English is a commonly used language, and most online gamblers are fluent speakers. But, some still struggle with it or prefer to use their native language. So, multilingual customer support is always greatly appreciated.
Players prefer to deal with native customer support representatives. Multilingual customer support facilitates the communication process and improves client satisfaction. Thus, when comparing different brands, it's always wiser to choose the one that supports your language of preference.

In-house or Outsourced Support Team
There is a major difference between an in-house customer support team and an outsourced one. An online casino with in-house customer support is a better option for a variety of reasons. The most important one is that the agents are more informed. Thus, they can offer players better solutions to their problems. Outsourced customer support only provides general responses, which are usually not very helpful. With all being said, a good online casino with an in-house support team is exactly what you need.
Social Media Presence
Social media was initially only used for personal interactions. But, today, it's a crucial element for building a brand. Are you wondering what links social media and customer support? Well, social media platforms like Facebook, Twitter, and YouTube play an important role in customer service. Following a specific online casino on social media keeps you updated. It allows you to speak directly with the brand and ensures more flexible accessibility.
Customer Reviews
The importance of customer reviews is tremendous. They give you an idea of what to expect from the casino's customer service. These are honest opinions and experiences that players have shared with the public. Analyzing them helps you understand how helpful the customer support at a specific operator is. You will also learn how they treat players and how they deal with their complaints. Therefore, read as many of them as possible when comparing customer supports of different brands.
FAQs Page or Help Center
Nearly all gambling sites come with a FAQ page. It contains the answers to the most commonly asked questions by other players. That's usually the first place players go to when they face an issue or have any concerns. Some brands only answer a few generic questions like accepted casino payment methods and technical requirements in this section. Yet, most of them provide extensive information. It often solves the problem, and players don't even have to contact customer support. Big brands also have entire Help Centers with tons of useful details and search bars. That's always a plus in our eyes.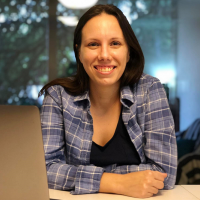 Milena is second-to-none when it comes to researching, reviewing, and recommending top online casinos. She stops at nothing when it comes to getting all of the facts and figures straight in each of her expert reviews. Plus, having worked as a writer within the iGaming industry since 2014, Milena has seen it all and is familiar with every aspect of online casinos.